Two kinds of gravimetric diluters are available from Don Whitley Scientific, automating the laborious task of making and standardising initial sample dilutions.
Place your sample in a blender bag and the DILUWEL weighs the sample, adding the correct amount of diluent to achieve your preset dilution.
225 ml of diluent can be added in 12 seconds (or 9 seconds in turbo mode!) with a >99%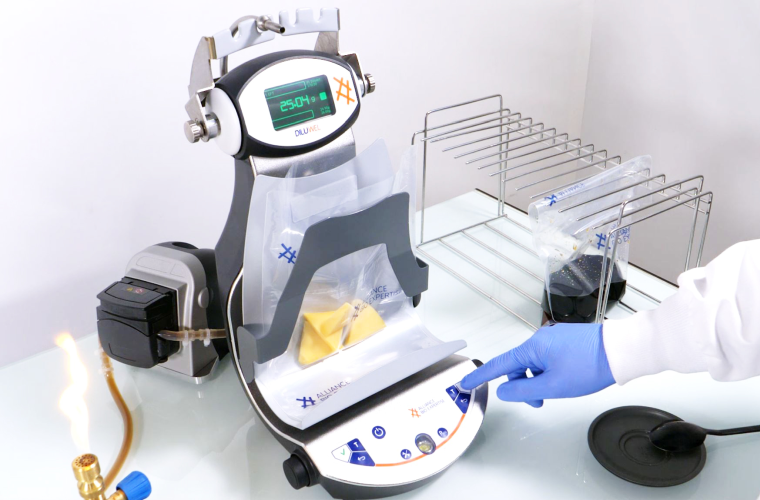 accuracy.
The patented vertical weighing system offers greater stability and accuracy due to a fully integrated spirit level and height adjustable feet.
The DILUWEL EDGE offers all the benefits of the standard DILUWEL, with even greater weighing precision (0.05g from 1g <1% from 5g.)
This gravimetric diluter is Ideal for those who work in the cosmetic industry and follow ISO 11930:2019: Cosmetics - Microbiology - Evaluation of the antimicrobial protection of a cosmetic product.
Both DILUWELS can be specified with optional accessories including a bar code reader, ticket printer and foot switch.
Learn more about these models below...