Our microbiology laboratories, which began operation in the late 1980s, have been offering contract research and sample analysis since 1991 and have been GLP compliant since 1994. The type of work that we can accommodate encompasses the whole spectrum of microbiology, from routine analysis/quality control to substantial research and development programmes for major multinational pharmaceutical companies.
---
"A major area of expertise is antimicrobial drug development, including human food safety of antibiotic residues. We are experienced in both traditional and novel techniques, and pride ourselves in adhering to agreed deadlines and budgets."
Dr Andrew Pridmore, Head of Science
---

In-house experience
Our team of microbiologists, with experience in industrial, pharmaceutical and clinical areas, operates within our purpose-built laboratories. Reflecting the company's product range, we have the skills and equipment to culture diverse aerobic, anaerobic and microaerophilic bacteria. We specialize in cultivating fastidious organisms such as Mycoplasma and Brachyspira species, and conducting antimicrobial susceptibility tests with these organisms.
Click here to view our Contract Laboratory Services brochure.
Services offered
The services that we offer include:
MIC and MBC testing
Antimicrobial kill curves
Determination of post-antibiotic effect
Microbiological assays
in vitro efficacy testing of antimicrobial wound dressings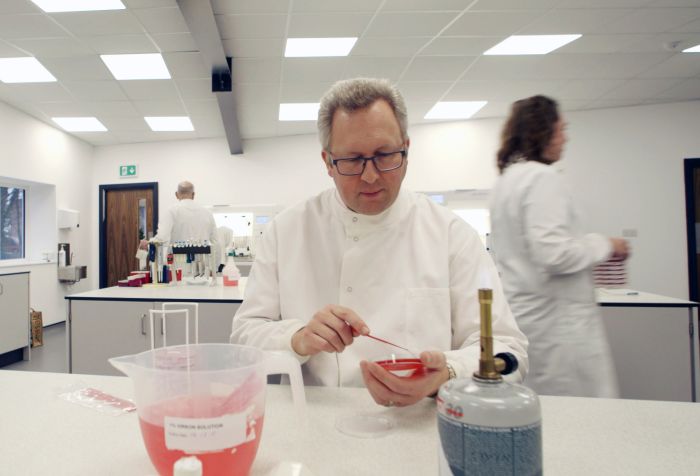 Research & development
One of the strengths of the company as a manufacturer of scientific equipment is having the resource of a working laboratory on site. We work closely with R&D on new product development projects, providing scientific expertise and practical knowledge. In this way, we also become fully conversant with all DWS products. Our laboratory is therefore available as an additional resource to any of our customers needing advice.
Quality standards
In addition to our membership of the UK GLP compliance program, we are able to comply with national and international standards as required, including BS / EN / ISO / ASTM test methods, BSAC, EUCAST and CLSI guidelines. We also welcome QA audits from existing and potential customers.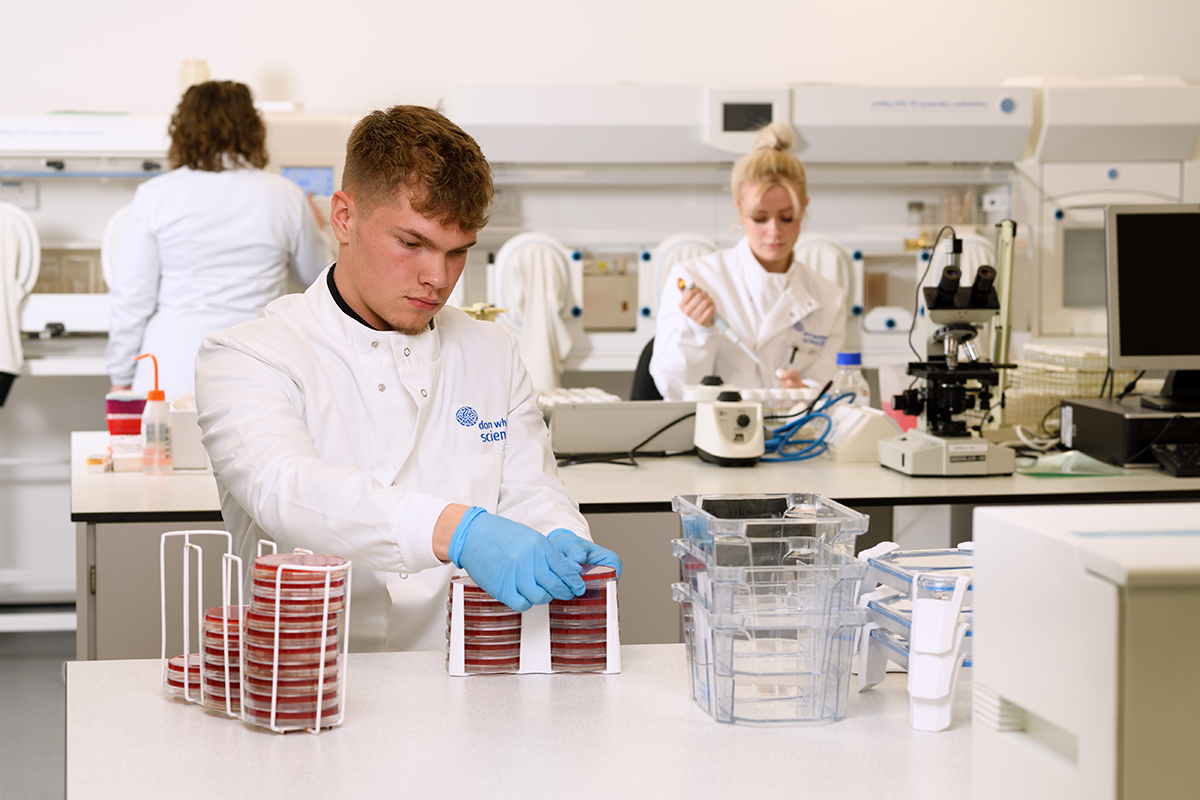 For more information on how our laboratory can help you, please complete the contact form or call us on
+44 (0)1274 595728