Anaerobic Sample Collection and Transport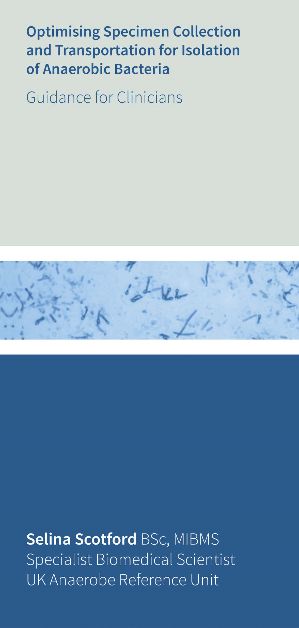 How can we improve the way that clinicians collect and transport samples for isolation of anaerobic bacteria?
A new, free* guide: Optimising Specimen Collection and Transportation for Isolation of Anaerobic Bacteria, written by Selina Scotford of the UK Anaerobe Reference Unit, is now available.
What are the preferred specimen types for successful isolation of anaerobes?
How is it best to transport specimens to the laboratory?
What type of specimen is

not routinely cultured for anaerobes?
All these questions are answered for the clinicians you work with.

Request your free* copy (or multiple copies) here today and help the clinicians you work with, help to improve collection and transportation of patient specimens.
* Free to UK addresses only.