There are six key areas to our company, the combination of which, we believe, makes us unique in our field.
1. We design, develop and manufacture.
We design, develop and manufacture capital equipment for microbiologists and, since 2008, for tissue and cell culture specialists as well. In a medium-sized business everyone has more than one role – and nearly 40% of our UK staff are involved in product engineering in one way or another. We use industry standard 3D software, state-of-the-art manufacturing techniques and in 2011 we invested in new computer controlled machine tools. For several years we have launched one major new product, designed and developed in-house, every year. Each has been a commercial success. We export more than half of what we make to many countries around the world.
2. We distribute products that complement our own product range.
We partner with like-minded UK and foreign manufacturers to make their complementary products available to our customers at home and abroad.
3. We provide maintenance and calibration services.
Because most of our customers operate on a 24-hour basis and therefore require their equipment to work continuously, we have a dedicated team of engineers providing preventative maintenance and emergency breakdown cover. Importantly, our service engineers receive factory-based training from the engineers who have designed and developed the products they support, whether developed in-house or from those companies whose products we act as authorised distributors for. In addition, we are accredited by the United Kingdom Accreditation Service (UKAS) to undertake a variety of calibration, accreditation and temperature mapping procedures. Our UKAS activities are very cost-effective as they can be carried out during pre-booked, planned maintenance visits.
4. We operate a contract microbiology laboratory.
We have our own suite of GLP compliant laboratories with extensive experience of working within the animal feed industry as well as with the medical device, textile, food and chemical industries. We undertake prestigious projects, mainly for European and North American pharmaceutical companies. In addition to our laboratory being a profit centre in its own right, our scientists also provide valuable product and protocol development support for our staff, distributors and customers.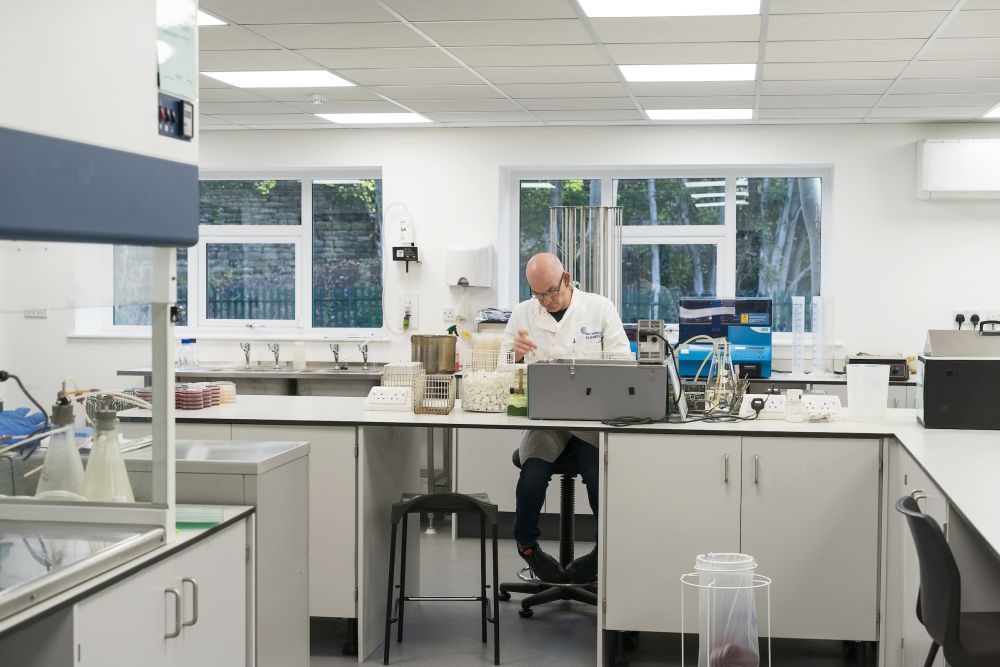 5. We sell consumables.
We sell a small range of disposables and consumables directly related to the capital equipment we offer. UK customers can now purchase such items from our online shop.
6. Precision Engineering Services.
Designing, developing and manufacturing this equipment in our own premises in the UK, we have continued to make substantial investments in the machinery required to create quality instrumentation from quality sub-assemblies and parts. This investment now allows us to offer our design expertise, state-of-the-art technology and manufacturing know-how as a specialised sub-contract machining service in its own right: www.dwscncmachining.co.uk.