Unique laminar airflow technology in a modified atmosphere workstation ...
Workstations for cell and tissue culture ...
The H135 GMP Hypoxystation combines sterile laminar airflow with the ability to control atmospheric oxygen content from ambient down to 0.1% and carbon dioxide between 0.0% and 15%. The full-time environmental control offered by the H135 GMP workstation maximises the reproducibility of the cell-manufacturing processes carried out inside.
The H135 GMP can also be housed in a Grade D cleanroom during GMP compliant use. The large chamber is perfect for accommodating a variety of items of equipment, which can be installed and removed via the removable front (fitted as standard).
This workstation is used in a wide range of applications such as induced pluripotent stem cells (iPSC), cell therapy, cell manufacture, stem cell therapy, stem cell manufacture, CAR-T, mesenchymal stem cells (MSC).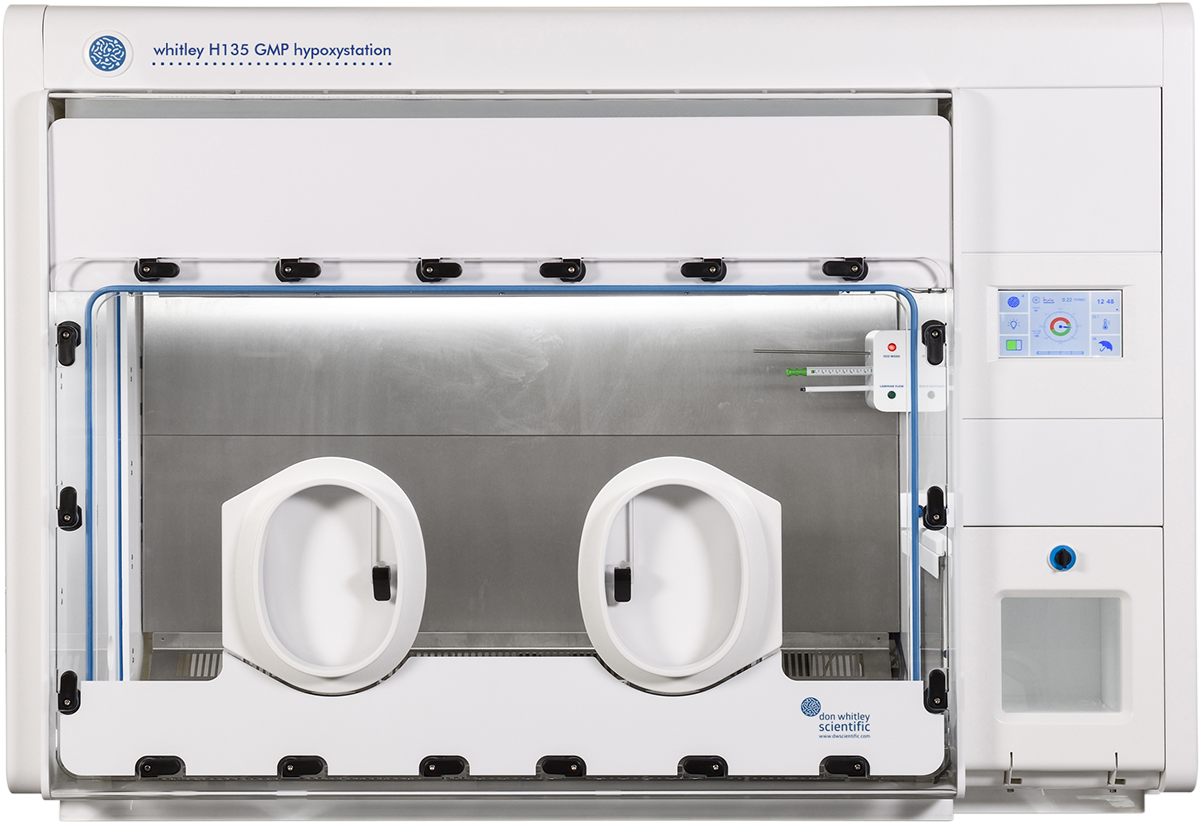 With additional standard features such as a bespoke trolley, automated dehumidification, rapid 60 second airlock, patented oval glove ports, remote access and data logging plus a variety of options such as a H14 HEPA filtered airlock and air sampling ports, your GMP Workstation can be tailored to your particular requirements.
HEPA filter face velocity/uniformity of laminar flow and Dispersed Oil Particulate (DOP) tests are carried out in accordance with ISO14644-3 to validate system integrity and performance. All tests are performed by an independent organisation.
For further information or to request pricing or a demonstration, please contact us on sales@dwscientific.co.uk