Looking for a better solution to anaerobic jars but concerned about the cost? Don Whitley Scientific offers options to suit every laboratory. Stop worrying about your strict budget, and focus on your strict anaerobes! (And other types of course).
With the WJGS (pictured above) you can create perfect anaerobic conditions for growing anaerobes in jars in just 2 minutes with cost savings of 89% compared to gas packs, and create microaerobic conditions in 15 seconds with cost savings of 98% compared to gas packs.
A full colour touch screen control panel allows you to monitor, in real time, that the criteria necessary for the creation of either anaerobic or microaerobic conditions has been met.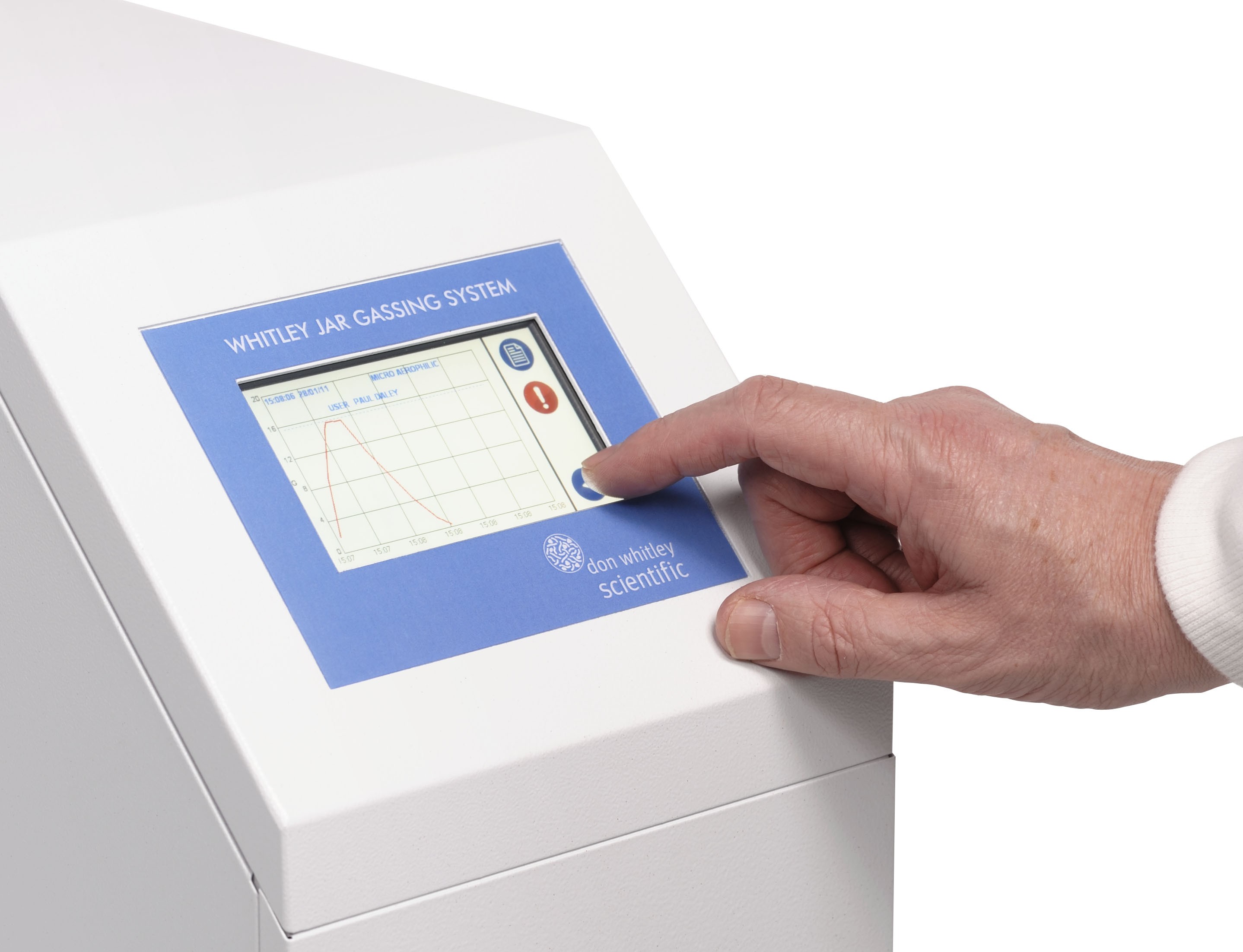 If you already have anaerobic jars that you wish to use you can order the adaptor kit, which will enable you to connect most types of jar.
Easy to operate, there is no complicated user training required and an optional printer enables you to create an audit trail for accreditation purposes.
Whitley A25 Anaerobic Workstation
The most compact anaerobic workstation in our range, the A25 can accommodate 200 Petri dishes. Previously unavailable on a workstation of this size, the A25 can be purchased with software which provides automatic early warnings about the status of the anaerobic atmosphere and catalyst function.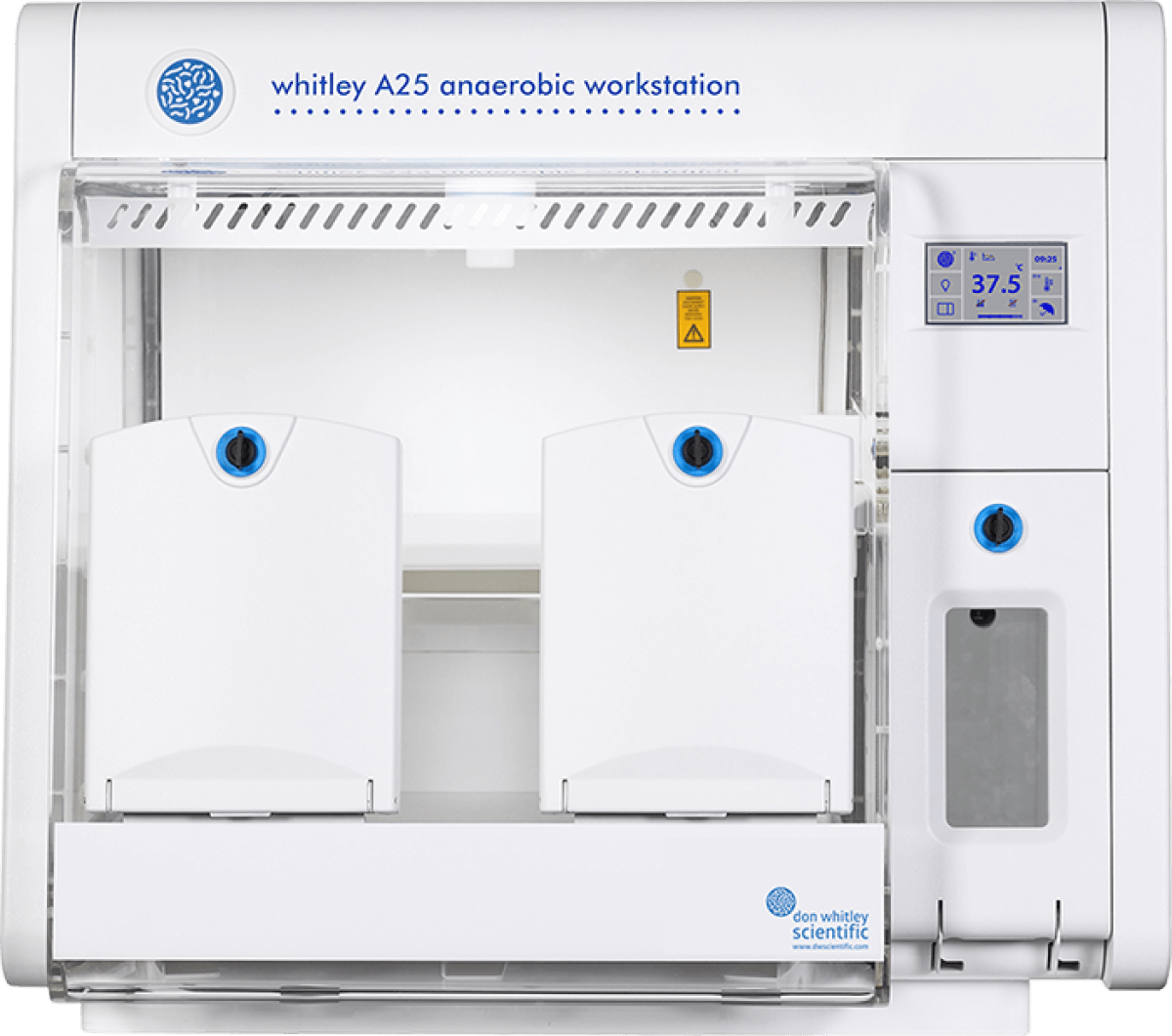 This workstation is equipped with instant access ports and has a built-in, rapid airlock that can accommodate 20 x 90mm Petri dishes or 3 x 500 ml Duran bottles. The airlock allows items to be transferred into the workstation atmosphere in 17 seconds and the interlocked doors cannot be opened simultaneously.
Extremely versatile; the A25 can also be used as a microaerobic workstation by simply connecting the relevant pre-mixed gas.