It was with immense pleasure that Don Whitley Scientific recently continued their sponsorship of the University of Leeds final year poster presentation within the School of Molecular and Cellular Biology.
Andrew Pridmore, Head of Microbiology at DWS, recently attended the poster presentation to award prizes to undergraduates whose posters had been ranked 1st, 2nd and 3rd place in each of two categories: a literature review assignment and practical laboratory research. These were completed by final year students from different disciplines within the Biological Sciences department, including Microbiology, Biochemistry and Medical Microbiology.
Literature review:
1st Nori Otis: The Importance of Community Engagement in Ebola Containment.
2nd Annalise Felstein: The Importance of Biomolecular Condensates in RNA Viruses.
3rd Duncan Carr: A Review of DUB Inhibitors and Their Uses.
Laboratory based projects:
1st Sophie Miller: Is Methylation-Medicated Mutagenesis the Key Mechanism Behind the Mutation of RAG1?
2nd Eleanor Delight: Towards an Antiviral Treatment of Chikungunya Virus.
3rd Claudia Carnivale: Identifying and Purifying POC1A Interactors.
Andrew thoroughly enjoyed attending in person again, after last year's virtual presentation, to see the students' enthusiasm for their research. He commented that the posters were presented to an impressively high standard and gave him clear insight into the current research interests within the department.
We wish the best of luck to all final year undergraduates who will be taking their examinations and graduating over the coming summer. We look forward to continuing our long-standing relationship with the University of Leeds and what next year's presentations bring.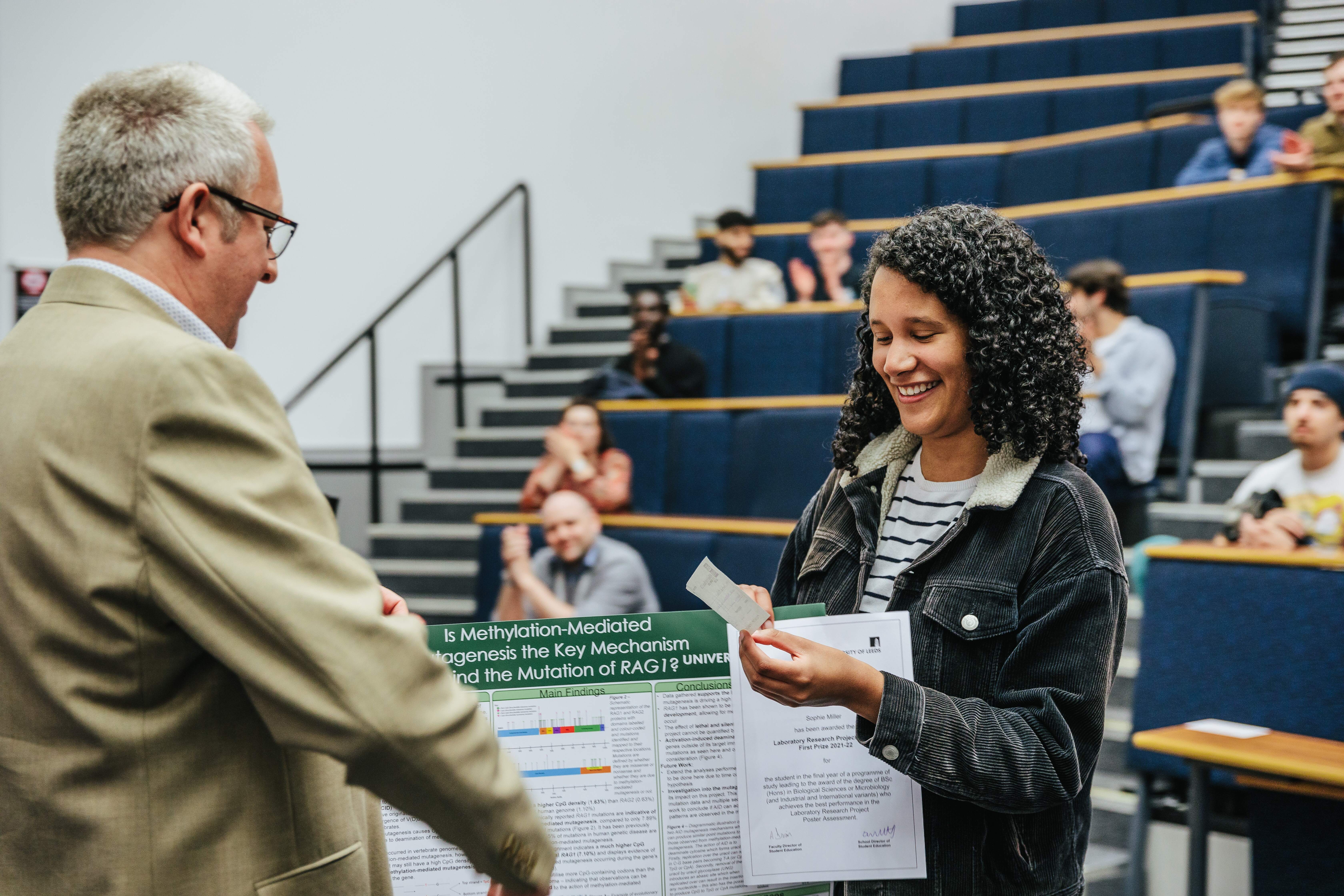 Andrew Pridmore, of Don Whitley Scientific, presenting award to Sophie Miller.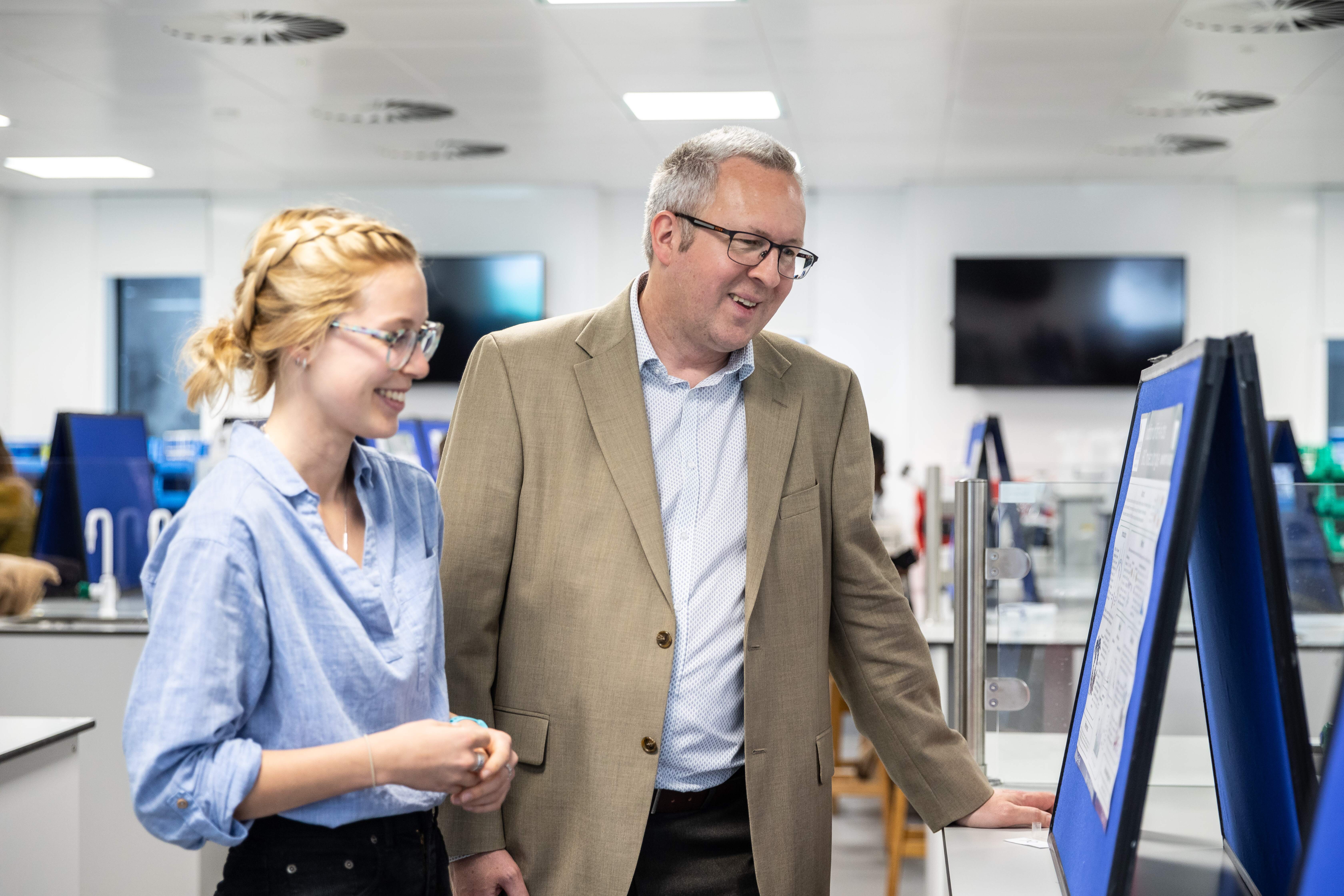 Andrew Pridmore, of Don Whitley Scientific, discussing students' poster at the University of Leeds.