Don Whitley Scientific is your one-stop-shop for all media and sample preparation equipment. As the exclusive UK distributor of ABE automated equipment, you can rest assured that DWS can not only provide, but also service, a wide range of preparation equipment to suit your needs.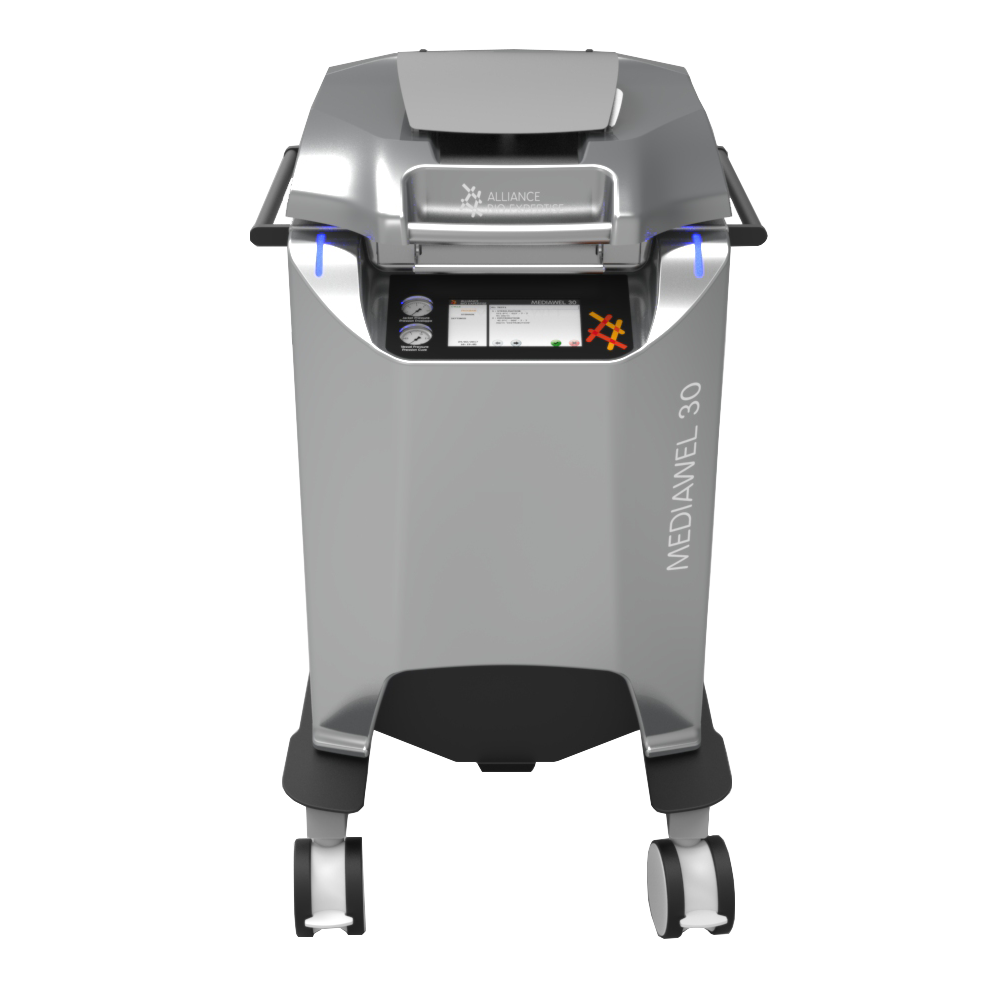 Starting with the MEDIAWEL automated media preparator: the MEDIAWEL has precise temperature control and provides the ability to quickly produce all types of agar, broths and dilution fluids. With three sizes available, the MEDIAWEL range can hold anywhere from
 5-50 litres depending on which is chosen (MEDIAWEL 10, 30 or 50).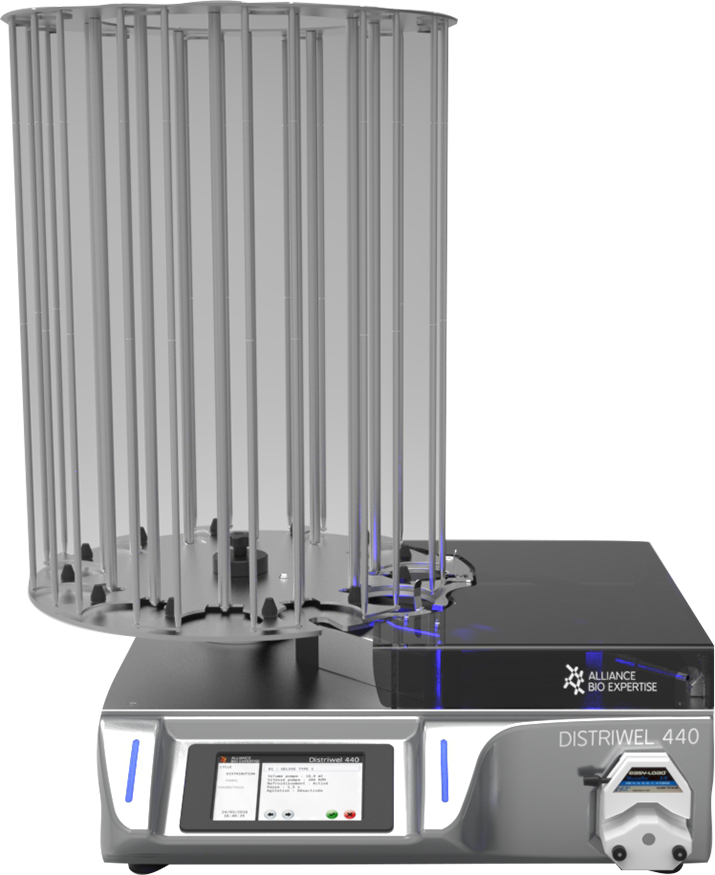 Next, we have the DISTRIWEL 440, an automatic petri dish filling and stacking system that allows you to prepare up to 440 plates within 30 minutes (15ml).
The peristaltic pump provides accuracy, and the built-in cooler prevents condensation, speeding up solidification time, ensuring a high quality of media.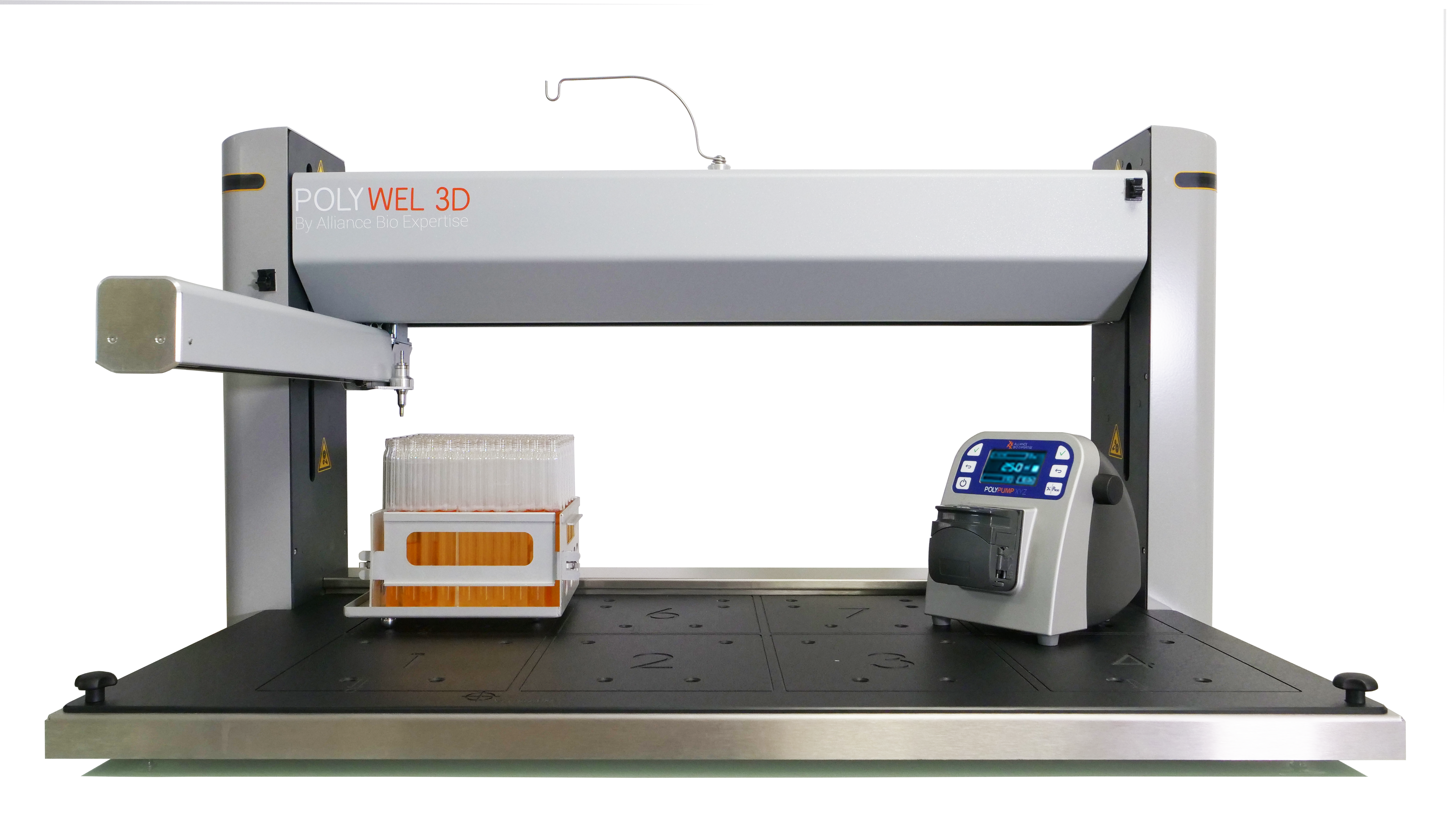 The POLYWEL 3D is a true walk-away dispensing system designed to be used in a modern laboratory to increase throughput; allowing you to dispense 1,000 tubes with 9ml in 60 minutes with no interaction. The racks are designed so that tubes can be loaded direct from original packaging and a variety of bottle and tube
sizes are compatible, making the POLYWEL a truly versatile piece
of equipment.
Another component of this product range is the DILUWEL gravimetric diluter that combines solid samples with the correct amount of diluent, automating the laborious task of making and standardising initial sample dilution.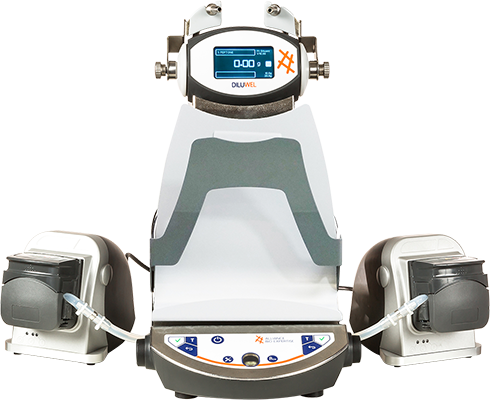 225 ml of diluent can be added in 12 seconds (or 9 seconds in turbo mode) with a >99% level of accuracy and the patented vertical weighing system offers greater stability and accuracy. In addition to this the DILUWEL XL provides a record-breaking dilution time of 36 seconds for 3750g of media, and if combined with the MEDIAWEL, can make overall preparation time 30% quicker.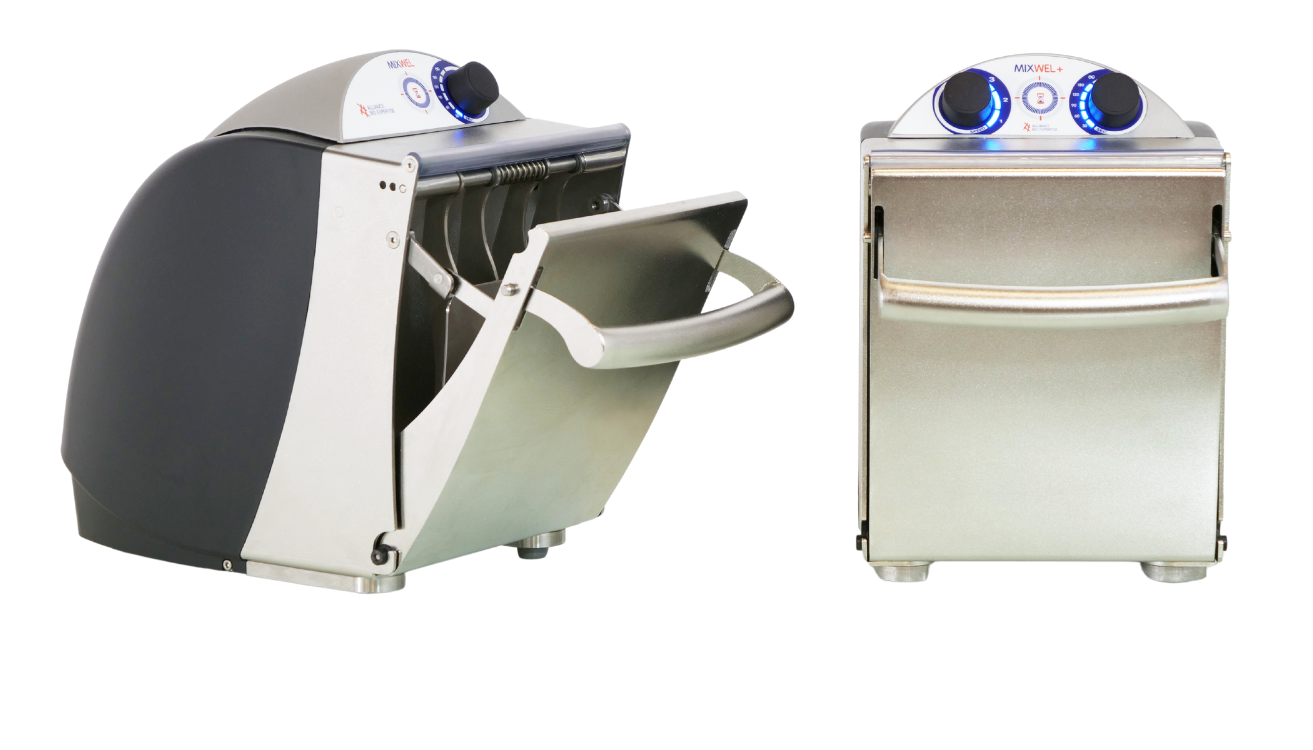 The media and sample preparator range is completed with the powerful and easy-to-use homogeniser, MIXWEL. The patented pendulum mixing system provides incredible power and efficiency
 - a force of 28 - 70kg per paddle.
This device has a small footprint and lightweight build allowing for comfortable manoeuvrability. The design also features a 'trough' underneath that catches any spills that may occur and its quiet vibration-free action reduces noise levels in the laboratory, making this homogeniser the obvious choice for your laboratory.
Most of these items can be combined to form an automated process to help you meet a high throughput and increase efficiency and accuracy. For example, the MEDIAWEL is compatible with the DISTRIWEL, DILUWEL and DOSYWEL peristaltic pump. 
Click the links to view the full range of sample and media preparation equipment available from Don Whitley Scientific.