Last week we hosted the 1st Hypoxia Symposium: The Tumour Microenvironment at Don Whitley Scientific's head office in Bingley, West Yorkshire. This event brought together hypoxia researchers from all over the UK; providing an opportunity to hear from a variety of speakers engaged in fascinating work. Topics included data on brain, colon, breast and gynaecological cancers and the development of novel strategies to improve the therapeutic index by targeting the hypoxic fraction of these cancers, along with ways to exploit cancer cell's metabolic dependencies.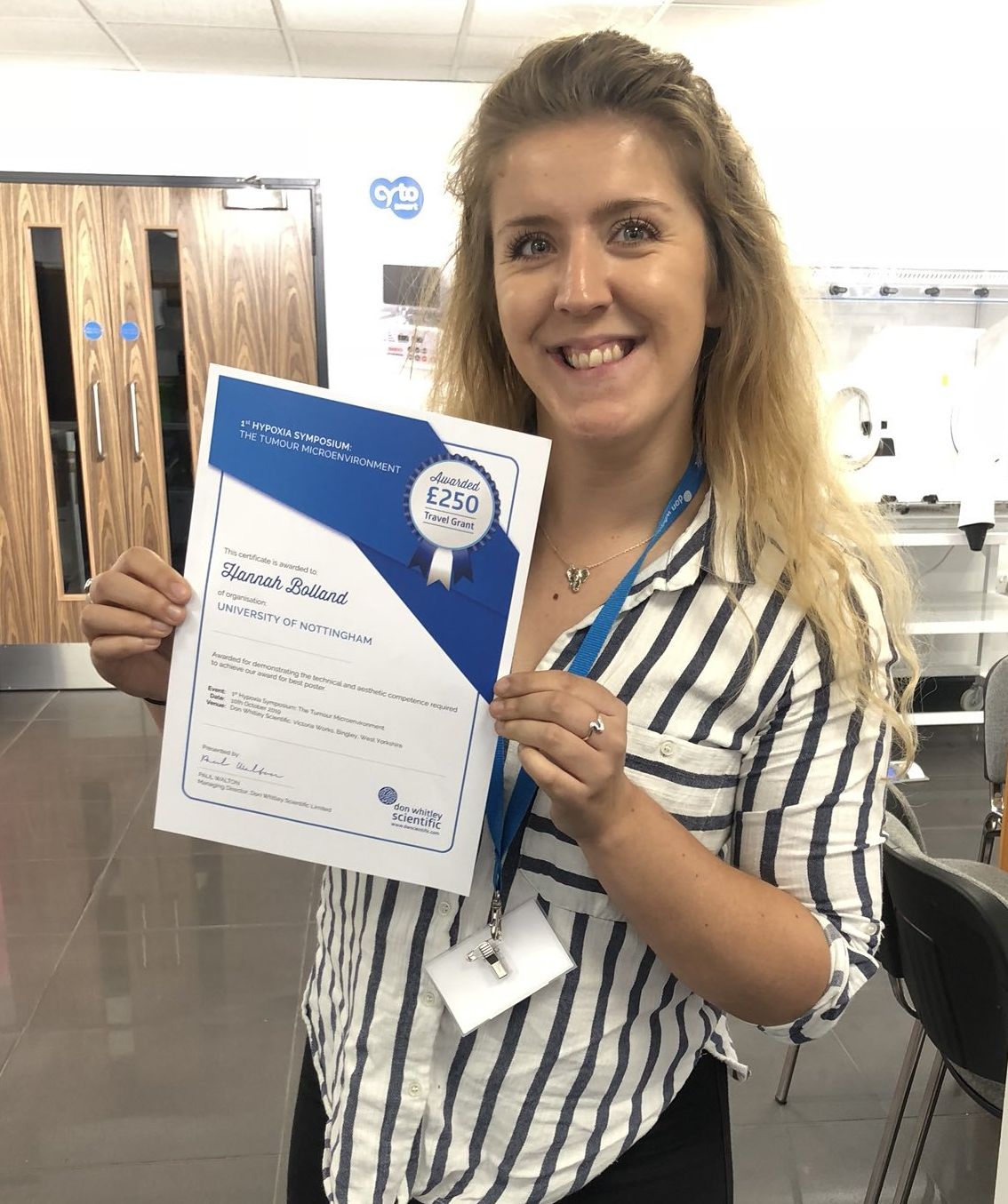 PhD students were given a chance to present posters as the delegates mingled over lunch, and travel grants of £250 were awarded to Hannah Bolland (pictured left) from the University of Nottingham, and Beth Rothwell from the University of Manchester for the best posters.
There was also a unique opportunity to see behind the scenes at Don Whitley Scientific and learn about our history, R&D process and have a tour of the factory to see how Whitley Hypoxystations are made.
We were thrilled to receive some excellent feedback after the event, comments included:
"Fantastic day of research talks at the first hypoxia conference on the tumour microenvironment, perfectly timed to coincide with this week's Nobel Prize! Great Hypoxystation product demos plus amazing Yorkshire puddings!"
"A really enjoyable 1st hypoxia symposium - great talks, lots of networking and brilliant to see behind-the-scenes the very impressive DWS facilities and factory floor!"
"Great event, good organisation. I really enjoyed the factory tour in combination with the scientific research talks."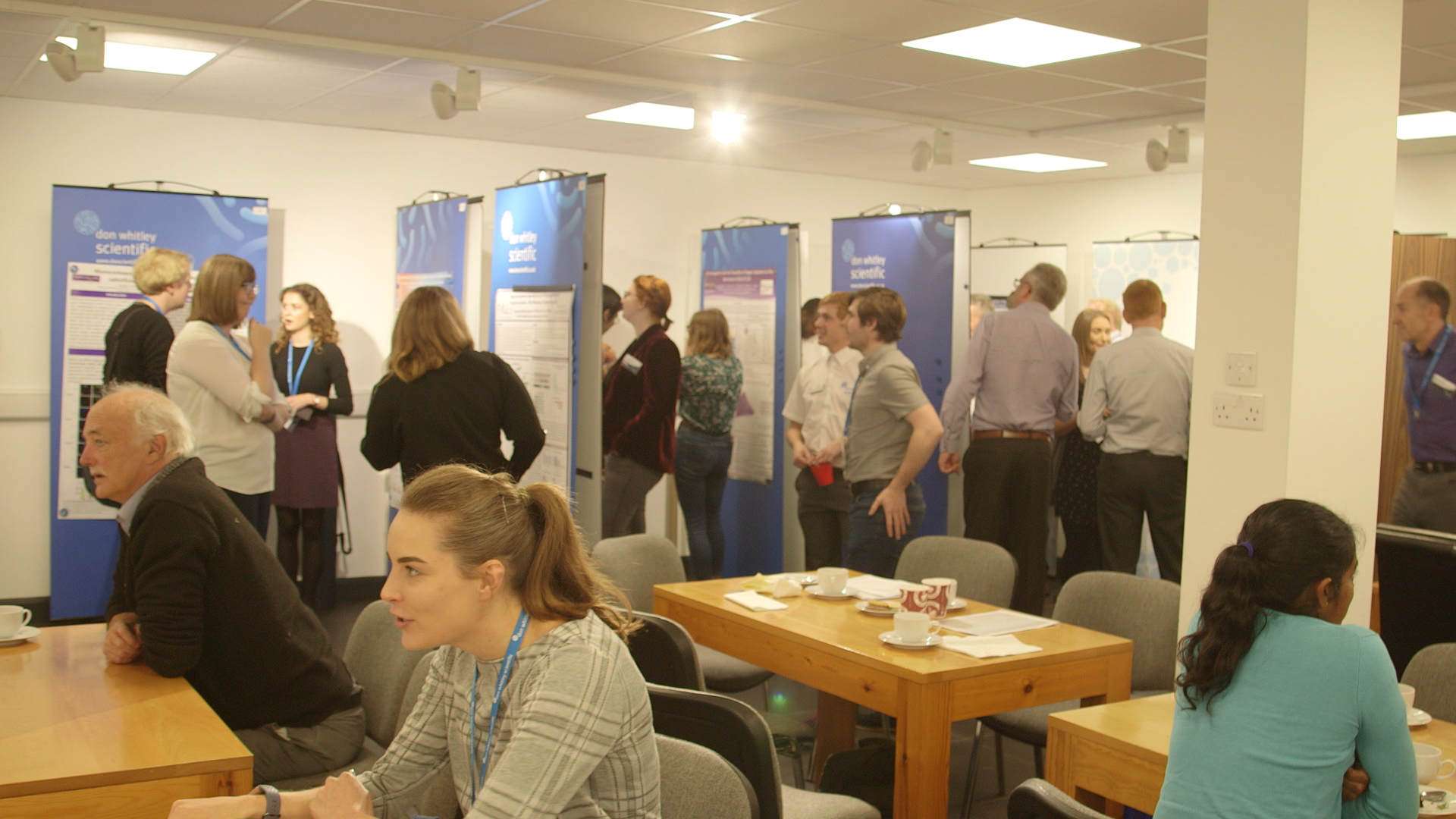 "All staff were knowledgeable, friendly and very approachable."
"I thoroughly enjoyed the event. Very well organised. Looking forward to more events like this; very informative."
"A great effort went into the organisation of this meeting. Thank you so much for making it so friendly."
"Excellent food! Legitimately amazing."
After the success of this 1st Hypoxia Symposium, we are delighted to announce that we plan to hold a similar event again in 2020. More details will be made available in due course. To watch our highlights video from the day, please click here.