The 2020 Don Whitley Scientific Prize for Microbiology has been awarded to Taheer Ali (pictured below). This award is presented annually to the graduate of the University of Bradford's BSc (Hons) Biomedical Sciences degree who achieves the highest marks in the Microbiology option.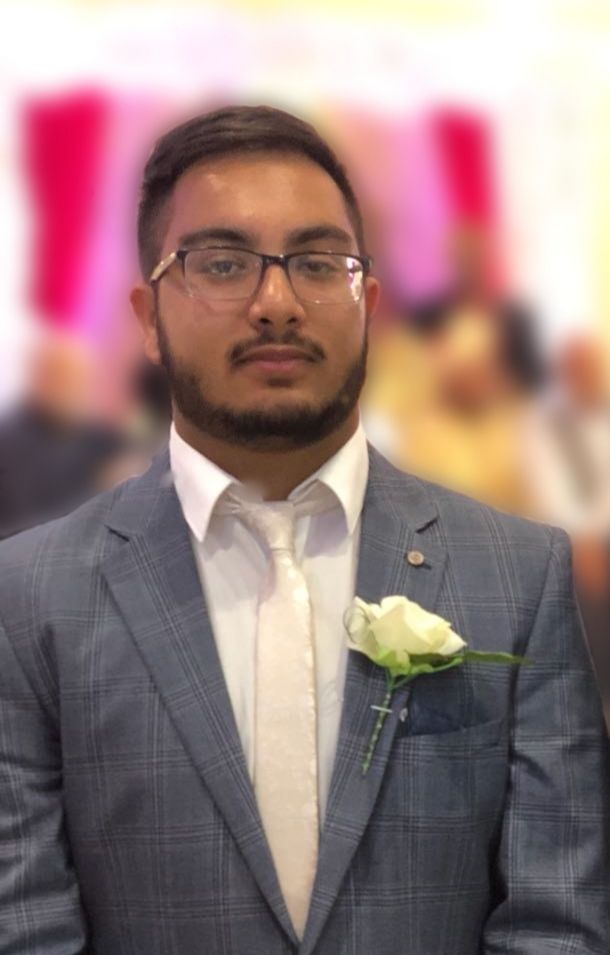 Taheer kindly provided the following statement:
"I am honoured to have been awarded the Don Whitley Scientific Prize for microbiology – an area of biomedical science which was easily my favourite during my study at the University of Bradford. My favourite aspects of the module were not only being able to study the fundamentals of microbiology, but also being able to learn extensively about the issues we face today, eg antimicrobial resistance.
Throughout my final year project, I saw the potential antibacterial properties of the materials graphene and dipeptides. Despite them not showing conclusive evidence to be antibacterial and thus needing further investigation, I was able to explore potential solutions for the issue of antimicrobial resistance.
The project also gave me a better insight into work as a researcher and ultimately, reinforced my want to pursue a career within microbiology and research. To facilitate this, I have applied to undertake a master's course in medical microbiology at the University of Manchester to begin in 2021."
Under normal circumstances, Dr Andrew Pridmore (Head of Science at Don Whitley Scientific) would have presented this award in person, however we have offered a visit to our manufacturing facility in Bingley as part of Taheer's award. This will be organised as soon as the pandemic situation allows.
The University of Bradford has three Whitley Workstations and Don Whitley Scientific has sponsored this Microbiology prize for over 25 years.
Congratulations to Taheer and very best wishes for a successful career in microbiology.