Article provided by Omar Hussain, Hypoxia Product Specialist at Don Whitley Scientific.
The International Congress of Radiation Research (ICRR) 2019 was held in Manchester last month; opening with a fantastic ceremony including an acoustic band which really livened the mood for the drinks reception. Talks were given by exciting researchers combining radiotherapy and hypoxia to tackle the emerging issues of resistance in tumours - and this was also showcased in many of the posters - all of which were of a very high standard.
We exhibited the Whitley H135 HEPA Hypoxystation - one of our largest Hypoxystations - and our Hypoxia Product Specialist, Omar Hussain, was on hand to demonstrate just how easy it is to conduct work inside the Hypoxystation. Pipetting a series of 96 well plates, Omar created a three word anagram which delegates attempted to solve in order to enter our prize draw to win a Fitbit. Our thanks to all those who participated, and congratulations to our winner: Dr Chryso Kanhtou from the University of Sheffield!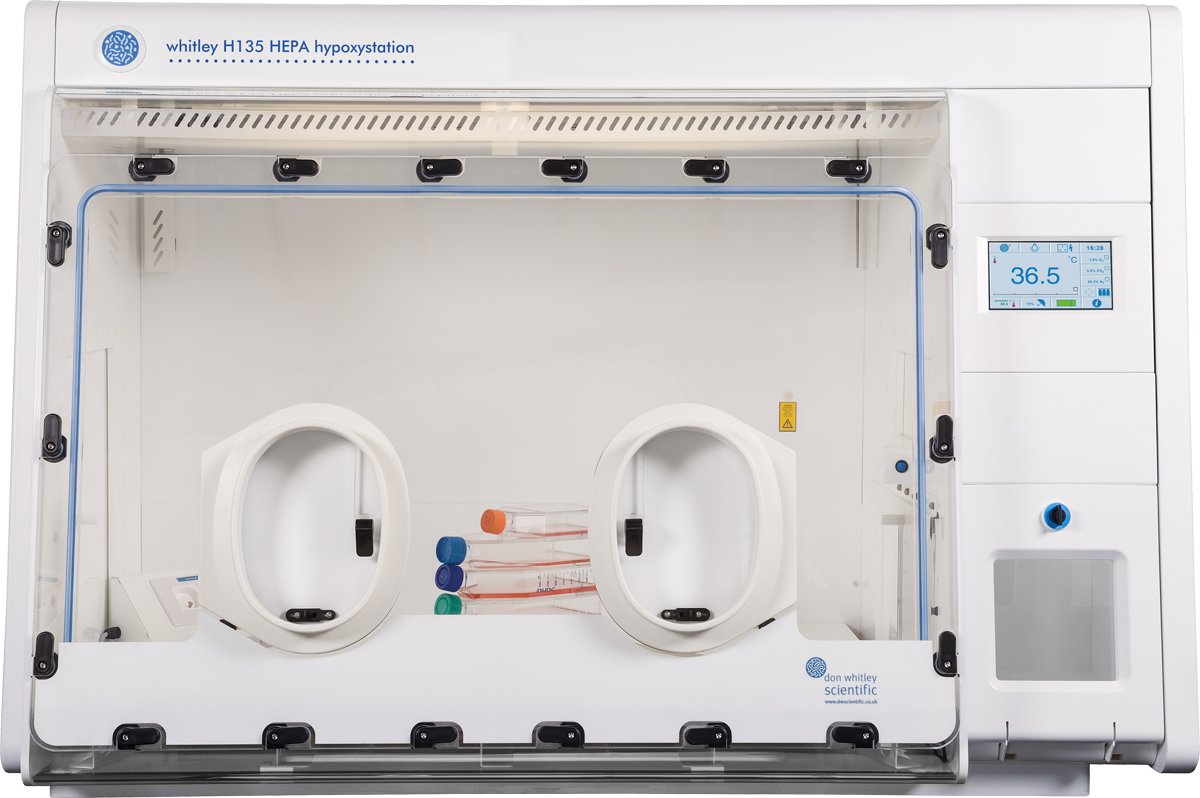 When correctly unscrambled, the anagram read: "define your environment". We understand that this is absolutely vital for researchers, and that is why Don Whitley Scientific strives to design and manufacture the best quality Hypoxystations; allowing you to define your environment by manipulating the O2, CO2, humidity and temperature. We also offer a range of options such as light protective covers, data logging, O2 profiling and much more to suit your specific requirements. With a usable internal volume of over 550 litres, the H135 Hypoxystation is ideal for accommodating a variety of items of equipment such as live cell imaging devices, microscopes, plate readers etc; enabling you to conduct your research under physiologically relevant conditions.
The final speaker at the ICRR was Professor Amato Giacci, Director of the Oxford Institute for Radiation Oncology. Professor Giacci particularly emphasised the significance of collaboration; an important element in all areas of scientific research – for as the saying goes: two minds are better than one!
Look out for Omar at the upcoming Aegean Conference: 6th International Conference on Tumour Microenvironment and Cellular Stress: Signaling, Metabolism, Imaging and Therapeutic Targets. This will be held in Crete, from 23-28 September, and Omar will be presenting his work entitled: "Evaluation of a novel hypoxia activated prodrug strategy in colorectal cancer cells".
On October 10th, Don Whitley Scientific will host the 1st Hypoxia Symposium: The Tumour Microenvironment. Click here to see the full programme, and register to attend for free.