The latest Whitley Workstation - the H155 GMP Hypoxystation – is specifically designed to be used as a clean-air isolator in processes following Good Manufacturing Practice (GMP).
The full-time environmental control offered by the H155 GMP Hypoxystation maximises the reproducibility of the cell-manufacturing processes carried out inside. This Hypoxystation is designed to be modular and can be combined in different ways to form a production line that ensures that the cell culture environment is never broken from the beginning to the end of the manufacturing process. Two people can work in the chamber at same time and it is specifically designed to accurately control the parameters of O2, CO2, temperature, and humidity.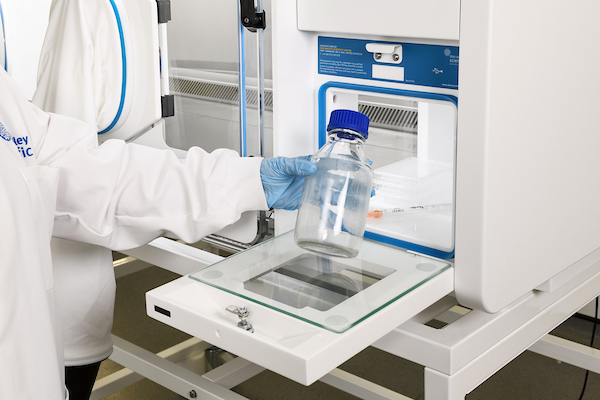 HEPA Filtered Airlock
This option includes the incorporation of a H14 HEPA filter to ensure 100% reduction in airborne particulate in the airlock over the course of the cycle. This ensures Grade A particulate counts in the main chamber are not compromised.
Each workstation is tested to ensure compliance with ISO 14644-3 and BS EN 12469:2000.

There is a huge amount of space inside the workstation chamber to house equipment such as large-scale bioreactors and imaging systems.

Production Line Working
Two 17.5 litre airlocks (one at either side of the main workstation chamber) provide an ideal layout for a 'production line' style of working. The patented oval glove ports can be fitted with your choice of gauntlet and provide maximum comfort when used over extended periods.
Main features
Some of the main features of this workstation are: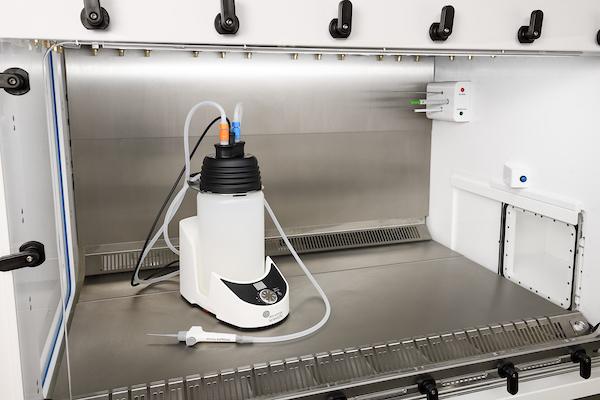 Precise control of oxygen between 20.9% and 0.1%.
CO2 control between 0.0% and 15%.
HEPA filter face velocity/uniformity of laminar flow and Dispersed Oil Particulate tests are carried out in accordance with ISO14644-3 to validate system integrity and performance.
'Standby' feature to maximise energy efficiency.
Data logging option.
Event Log retains information for 100 days and can be downloaded if the Data Logging option has been purchased.
Removable fronts included as standard.
A fully automated de-humidification system included as standard.
Range of possible decontamination protocols, including the use of vaporised hydrogen peroxide.


To read more about this workstation and check out the more of the features, please see our website, or contact our sales team on Tel: +44 (0)1274 595728 or Email: sales@dwscientific.co.uk