Over the past few years we have travelled thousands of miles across mainland Europe with our demonstration truck; bringing the Whitley range to prospective customers' facilities and enabling them to experience first-hand how innovative, user-friendly and laboratory-enhancing our products are.
Already proven to be an invaluable resource, we now find ourselves in a position to be able to utilise the demonstration truck on a more regular basis in the UK - as we seek to provide safe, socially distanced product demonstrations and training sessions.
How will DWS enforce safety measures?
Hand sanitizing gel, gloves and masks will be provided, and individuals or multiple small groups will be admitted in accordance with government guidelines.
What kinds of products can be demonstrated?
Don Whitley Scientific offers a wide range of equipment including: anaerobic, hypoxic and microaerobic workstations, bacterial enumerators, media preparators, sample preparators, colony counters and much more. Nearly all of these products can be accommodated in the demonstration truck, and for the few larger items not possible to transport via this method - video presentations are available.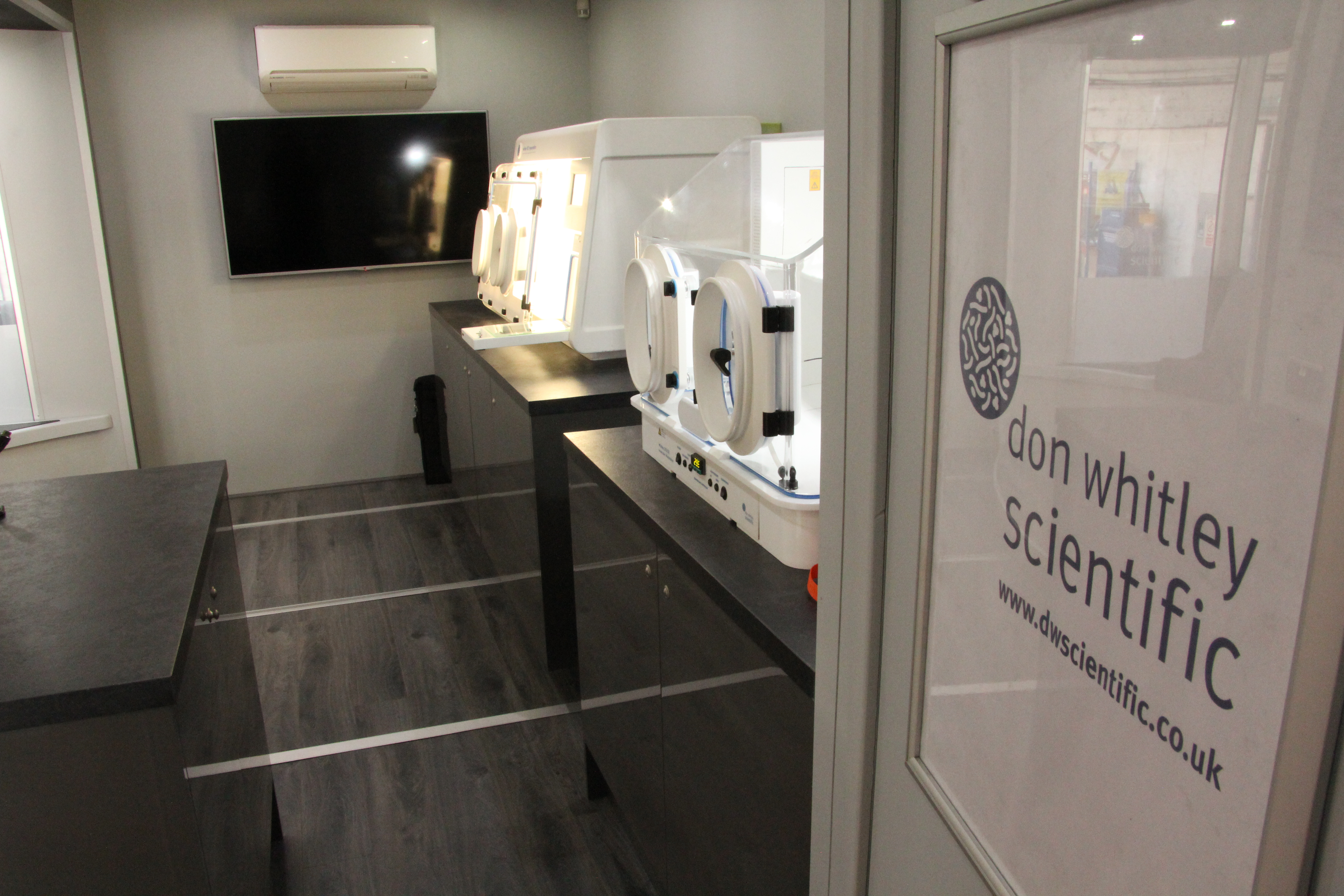 How much space is required for the truck?
A line of 5 adjacent car parking spaces is needed in order for us to park and set up the truck.
What other assistance is required?
We will only require your assistance with arranging the parking spaces, and promoting the visit to your colleagues to ensure that all relevant people are involved. We can provide posters for internal circulation, and you can leave everything else to us!
How long does it take to set up?
It takes approximately 45 minutes for us to set up before an appointment, and 30 mins to break down at the end.
Is there any cost involved?
We do not charge anything for this service.
Want to make a booking?
If you would be interested in arranging a visit from one of our product specialists, please submit a web enquiry form. Alternatively you can call us on 01274 595728 or email sales@dwscientific.co.uk to discuss anything further.