TU Dresden
On 15 August 2023 a Whitley M35 HEPA Workstation was installed at the Technischen Universität – Center for Regenerative Therapies Dresden (CRTD).
The M35 HEPA is part of the working group of Prof. Dr. Zeißig, who conducts research in the field of mucosal immunology.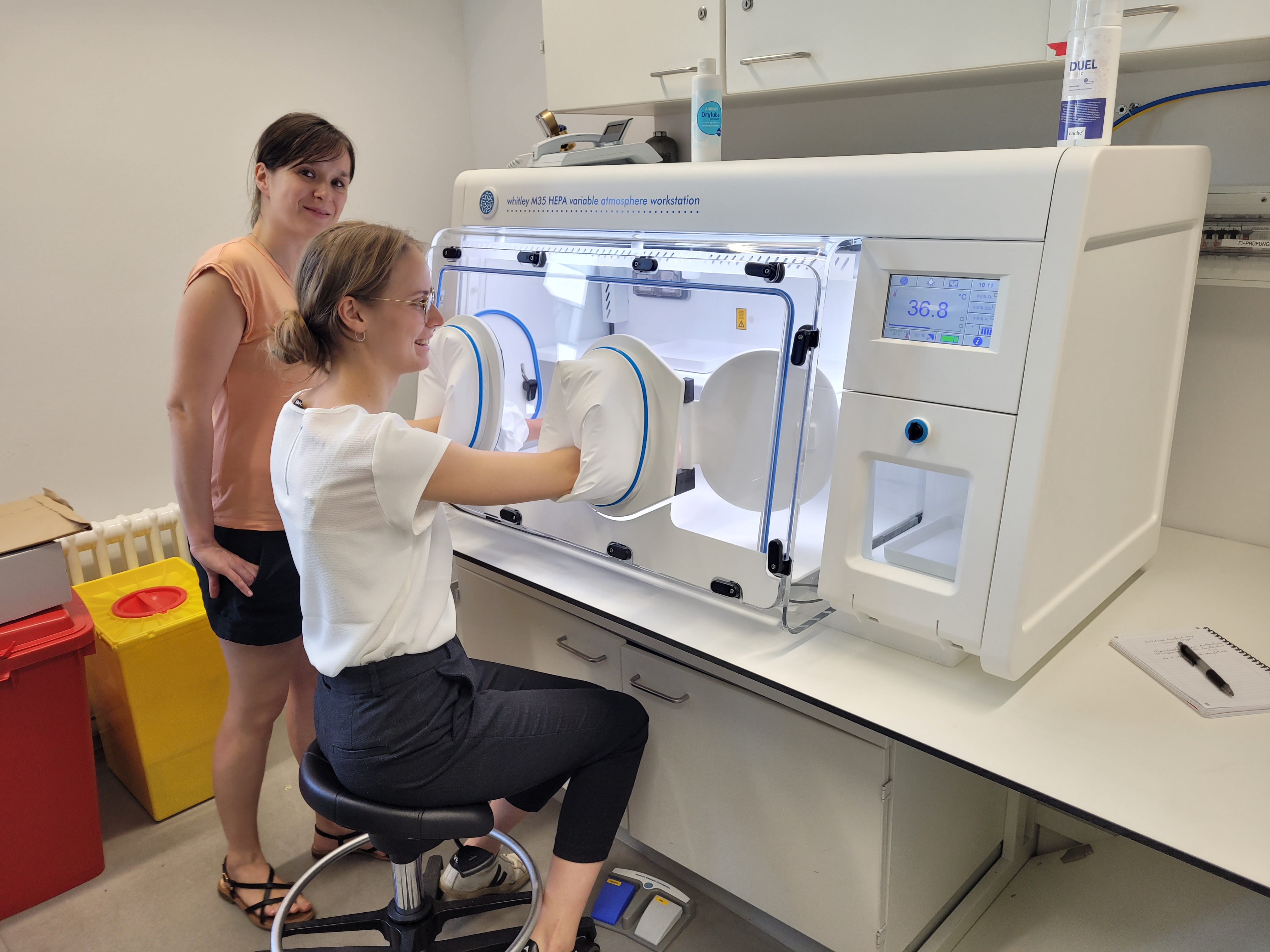 The photo above features Frau Dr. Strigli (Postdoc) and Frau Porschitz (Doktorandin), who use the M35 HEPA anaerobically. The chamber will be used in the future to cultivate anaerobic bacteria and to conduct IBD studies (review of gnotobiotics).
AnalytiCon Discovery GmbH
On 24 August 2023, two Whitley A85 Workstations were installed at AnalytiCon Discovery GmbH in Potsdam, which will be used for investigations under anaerobic conditions.