Tuttnauer autoclaves have been specifically designed for laboratories in the microbiology, pharmaceutical, food and chemical industries. They have also been designed to provide high quality, repeatable performance and documentation for laboratory applications and quality assurance processes.
Don Whitley Scientific is proud to distribute these machines in the UK, offering both vertical and benchtop models. The vertical range caters for volumes between 31-160 litres and the benchtop range between 28-160 litres.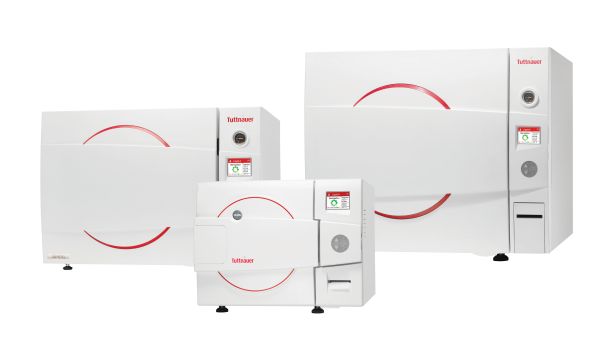 As the name implies, benchtop autoclaves are designed to fit neatly onto the laboratory workbench, whilst vertical autoclaves are larger, freestanding devices that come complete with castors for ease of movement.
A range of options are available to tailor your autoclave to your specific needs, including fast cooling (up to 75%), super-fast cooling (up to 90%), efficient air and moisture removal, efficient heating, complete drying and a biohazard and waste system.
Optional fully comprehensive maintenance and service contracts are available to prolong the life of your investment and reduce downtime, and optional calibration and UKAS validation is also available.
For more information, please refer to the brochures on our website, or if you would like to speak to a Product Specialist to discuss your requirements please contact us here.