We recently had the pleasure of installing a brand new Whitley A55 Anaerobic Workstation at the Royal Preston Hospital in Lancashire, allowing them to continue routine clinical anaerobic work in an efficient and ergonomic way.
Victoria Travis, pictured below, was there to receive the Whitley A55 Workstation, an updated replacement for their trusted Whitley DG250. Victoria was also presented with one of our brand-new safari-themed Micro Dons!
As one of the largest workstations in the DWS anaerobic range, the A55 workstation provides a large incubation area that can accommodate up to 1,400 x 90mm Petri dishes, providing a huge working capacity with tightly controlled anaerobic conditions. In conjunction with the DWS patented instant access ports, the A55 Workstation ensures speed, efficiency and comfort in routine day-to-day work.
Equipped with two airlocks, each allowing 40 x 90mm Petri dishes to be introduced and withdrawn at either end of the workstation, the A55 improves the workflow and offers maximum flexibility.
We look forward to maintaining our relationship with Royal Preston Hospital by continuing to provide reliable and robust laboratory equipment and wish the team all the best.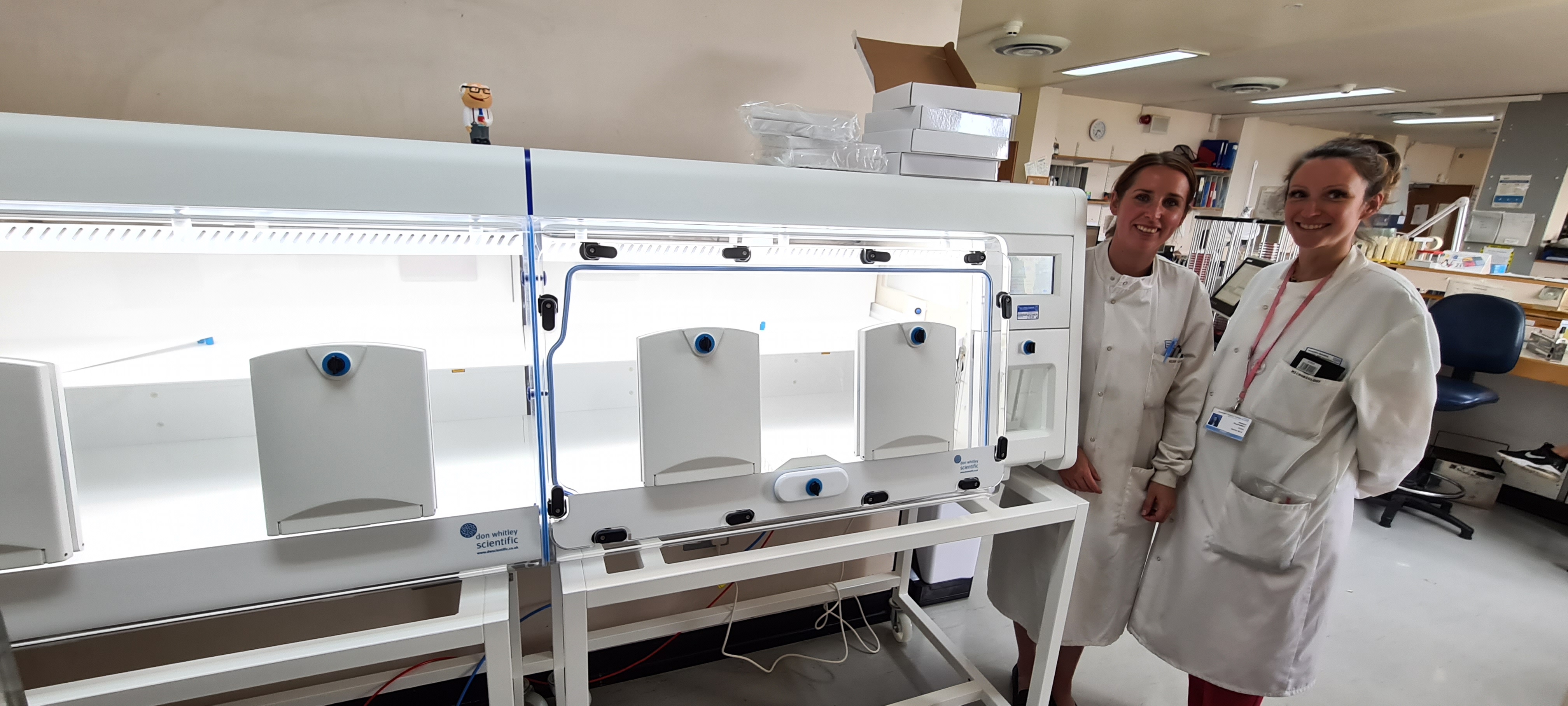 (Whitley A55 installed at Royal Preston Hospital)