Dissolved oxygen levels in liquids are not necessarily the same as in the surrounding atmosphere. When a cell culture medium is taken from ambient air into a Hypoxystation, it can take a surprisingly long time for its dissolved gases to reach equilibrium with the surrounding modified atmosphere and some researchers find that having to leave media to condition for 24 hours is just not acceptable.
Now you can equilibrate your media rapidly and ensure even greater accuracy in your research. Although hypoxic workstations allow tight control of the conditions under which cells are cultured, cells may still be unintentionally exposed to elevated oxygen levels during media changes if the fresh media has not previously been equilibrated with the incubation atmosphere.
The Whitley Media Conditioner (UK Patent No GB2579704) can, for example, equilibrate, 400ml of liquid media within an atmosphere containing 0.1% oxygen in just 65 minutes. The unit fits perfectly into the airlock of a Whitley Hypoxystation so can be transferred easily into the chamber environment and then removed when necessary.
A fast, flexible system that will save a considerable amount of time, this is a new tool for improving outcomes in your research. This product is also suitable for use with anaerobic applications.
To request a d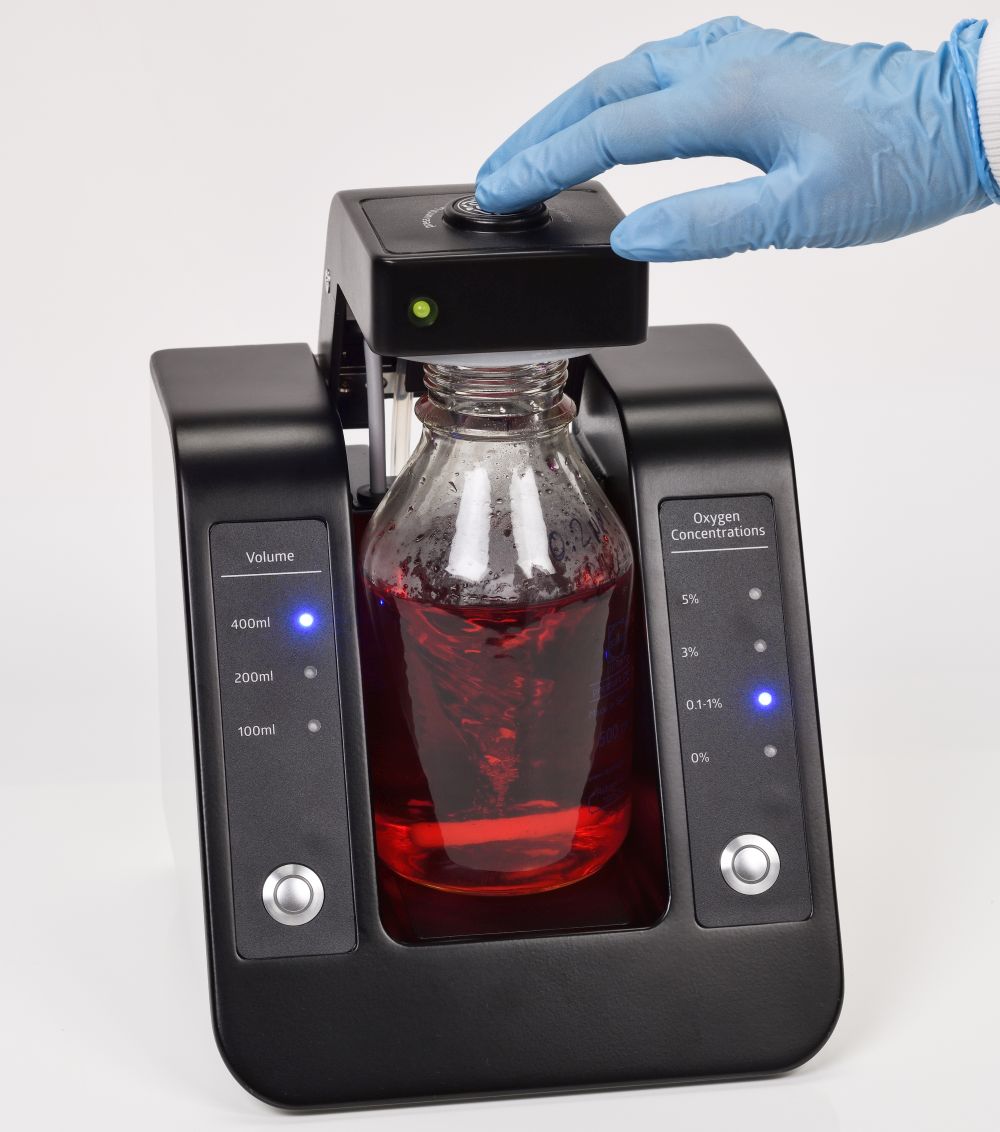 emonstration, please contact us:
T: +44 (0)1274 595728
E: sales@dwscientific.co.uk