The Catholic University of Portugal has recently released a video explaining their Alchemy project and how they are using Whitley Workstations.
The Alchemy project goal is to contribute towards optimising the efficiency of the biomolecule production process and design new applications for the sub-products/residues resulting from this process, thereby enabling the development of new molecules of great commercial interest, to in particular the food, cosmetics and pharmaceutical industries. Simultaneously, the project seeks to foster technology transfers reflected in the growth of competitiveness of companies in the bio-economic sector.
This project involves around 100 researchers from the university and the Agency for Foreign Investment and Trade in Portugal. This also comprises around 60 new recruits, merging diverse competences, specifically in the fields of bio-engineering,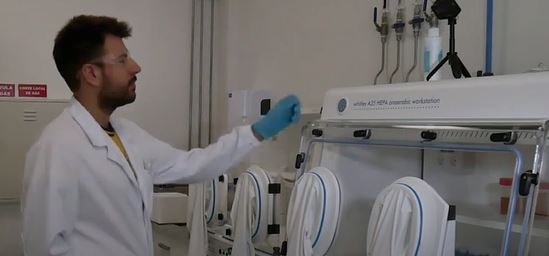 microbiology and bio-analytics. The project, with its first phase planned to take five years, creates a centre of excellence in biotechnology, placing Portugal on the front line in the bio-economy and circular economy sectors.*
The Portuguese video can be viewed here; featuring the use of a Whitley DG250 Workstation and a Whitley A35 HEPA Anaerobic Workstation. You can learn more about our range of anaerobic workstations here.
*Source: https://www.ucp.pt/news/universidade-catolica-portuguesa-and-amyris-sign-research-contract-portuguese-government