Professor Simon Cutting from Royal Holloway University has been a Don Whitley Scientific customer for many years, having previously used a DG250 and currently two A35 Anaerobic Workstations.
In 2011 he created SporeGen (originally known as Holloway Immunology) which concentrates on the use of bacterial spores focusing on four areas: vaccines, drug delivery, probiotics and contract research.
SporeGen utilised their expertise in the field of Bacillus to secure the first of two licencing deals, with BioSpring in Vietnam and Viridis in India. The strains licensed are marketed under the trademarks of HU36® and HU58® which will be used to market and develop new probiotics for humans and animals.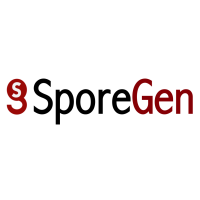 In 2017 SporeGen spun out of Royal Holloway with a new shareholder and investment in exploitation and commercialisation of its patented Bacillus technologies and inventions. Notably, SporeGen has developed a novel treatment for C. difficile infection (CDI) that is IP-protected.
Most recently they have purchased a Tuttnauer 2840 EL-D Autoclave, and have also increased their laboratory capacity with a Whitley Jar Gassing System. This equipment will enable them to carry out anaerobic research at their new laboratory based in The London BioScience Innovation Centre.