Don Whitley Scientific first introduced spiral plating to the UK in the late 1970s, and since then we have continued to provide innovative solutions for laboratories looking to increase efficiency and save time and money.
The Whitley WASP Touch is a perfect example of this: a fundamentally different spiral plater with an integral vacuum waste system. Consistently producing high quality plates which are easy to read and interpret, the WASP Touch eliminates the need for costly and time-consuming serial dilutions and saves valuable bench space.
Several aspects set this spiral plater apart from others on the market, including the Automated Intelligent Monitoring Software (AIMS) which guides the user through set-up and daily check routines and the shutdown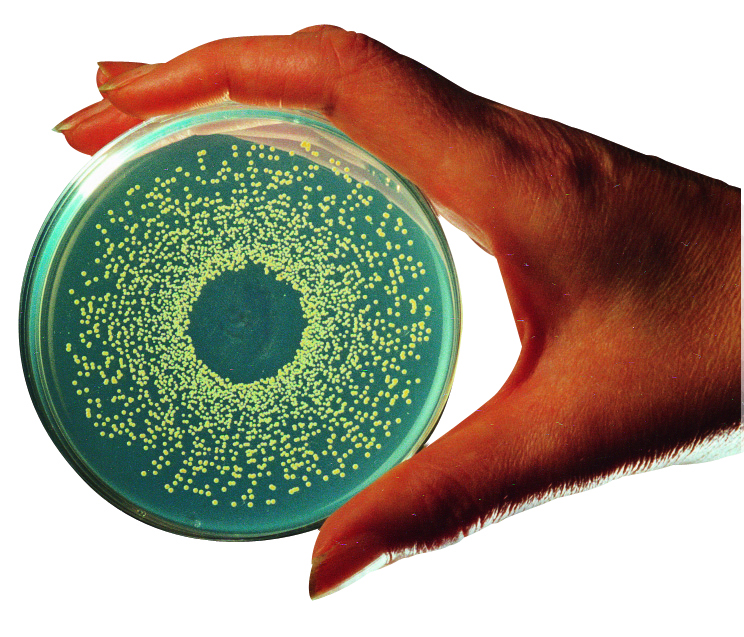 sequence to ensure consistent, trouble-free plating. The WASP Touch automatically logs date, time, deposition, user name and the number of plates produced. The patented sanitizing system automatically dispenses precise quantities of sanitising fluids to maintain optimum levels, whilst the unique Flowsense™ feature detects the movement of fluid through the machine and provides early indication of any blockages.
Sample can be drawn from a disposable beaker or from a wide range of tubes and bottles, and laboratories using the Dilucup® can order a specially adapted WASP Touch with a bespoke holder. Additional options are available such as an extended volume package and data handling & traceability which includes a barcode reader.
Due to requests from researchers wanting to use spiral platers under anaerobic conditions, we developed the Workstation WASP Touch. This comprises a more compact unit which easily fits inside any Whitley Anaerobic Workstation, has internal components rated for use under anaerobic conditions and is fitted with side-mounted connections to facilitate easy access.
With the support of our distributors around the world, we are able to offer comprehensive maintenance and repair contracts on the equipment that we manufacture. Our UK engineers - and those employed by our distribution partners - are able to take advantage of training from in-house colleagues who design and manufacture Whitley products on a daily basis. In the UK we provide coverage across the country with a fast response time; carrying an extensive range of spare parts to maximise the possibility of a first time fix.
Upon purchasing a WASP Touch, users can join our Quality Counts Scheme*. Free of charge for the first 12 months, this programme provides valuable assurance that your equipment is functioning correctly and that samples are being analysed accurately. A charge applies if you continue with the subscription after the first year, with discounts available for organisations wishing to include multiple units.
To request a quotation or arrange a demonstration, please contact us via our website, alternatively please email: sales@dwscientific.co.uk or call us on +44 1274 595728
® Dilucup is a registered trademark of LabRobot Products AB, Sweden
* Only available in the UK and mainland Europe