Time to update your colony counting system - Go Automatic

ProtoCOL 3 Plus is an automated colony counter and zone reading system with a high specification digital camera and LED lighting.
Use plates up to 150mm diameter.
Wrap-around, dark screen doors eliminate the effects of ambient light, sunlight and fluorescent tubes
Counts colonies as small as 43 microns and measures zones of inhibition as small as 0.1mm diameter.
Flexible, fast and accurate with the ability to transfer data electronically and avoid transcription errors.
Add optional software modules for spiral plates, OPKA, SBA, Multi-sector, Multi-well, SRD, AMES and statistical analysis.
Speed up your counting and spend time on the important analysis stage with ProtoCOL 3.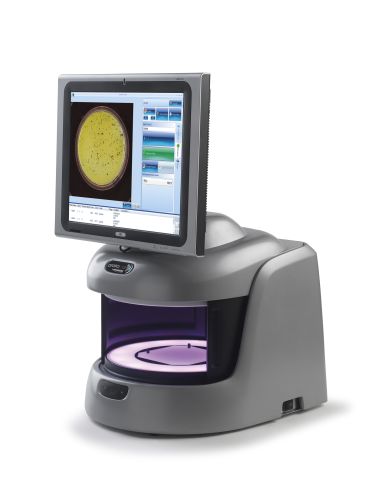 Call or email to arrange a video demonstration: 01274 595728 or sales@dwscientific.co.uk