Remove biological liquid waste quickly, easily and ergonomically

The Whitley AsPROvac is an all-in-one laboratory aspirator to ensure biological liquid waste can be aspirated and disposed of quickly and safely. Whether it is the delicate removal of supernatants or the rapid emptying of larger culture flasks, this flexible system allows you to alter the aspiration speed.
Quick release lid and shatterproof 4 litre waste bottle
Supplied with hand-held aspirator and range of aspiration tools to enable you to aspirate from a variety of vessels
Liquid level 'full' indicator
Hydrophobic filter for user protection
Bottle handle makes emptying easier
Parts that come into contact with liquid waste are autoclavable
Compact, sturdy and lightweight.
The AsPROvac is ideal for use with a Whitley Hypoxystation or as a stand-alone device.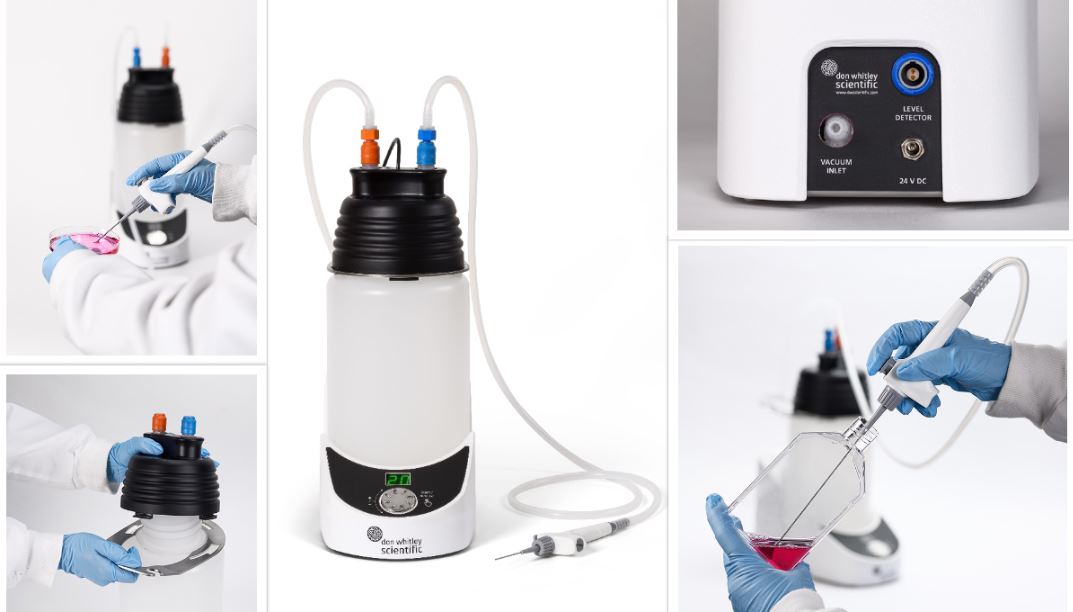 Call or email to arrange a video demonstration: +44 (0)1274 595728 or sales@dwscientific.co.uk