Practical & Clinical Microbiology of Anaerobes Course 2020
18 and 19 June 2020
Is it time to refresh your knowledge on culturing, identification and the clinical importance of anaerobes?
Are your staff wanting to learn from experts about the latest technologies and techniques?
This 2 day residential course, now in its sixth year, is delivered by the UK Anaerobe Reference Unit, Public Health Wales, Cardiff.
Only 26 places available
CPD accreditated by RCPath (11 credits)
Invaluable preparation for FRCPath
Cost: £375 + VAT
Cost includes one night accommodation in Cardiff, breakfast, lunches & refreshments plus a Welsh Themed course dinner.
Aims of the Course
To promote an understanding and awareness of anaerobic bacteria in clinical material.
To gain an insight into their relevance in clinical microbiology.
To achieve a basic level of competence in methods used for their isolation and identification.
To improve the standards of anaerobic microbiology in clinical laboratories.
Preliminary programme to be published in January 2020
Feedback from previous delegates has been very positive with the majority rating it 'excellent' overall. Participants particularly enjoyed the friendly and informative course atmosphere with comments including:
"The course was brilliant and really informative. Staff were knowledgeable, helpful and friendly"
"I really liked the practical sessions and was very impressed with the lectures"
"I have acquired new and improved knowledge to take back to my laboratory"
"The mix of lectures and lab practicals added variety and interest"
"Great course, will be recommending to fellow colleagues"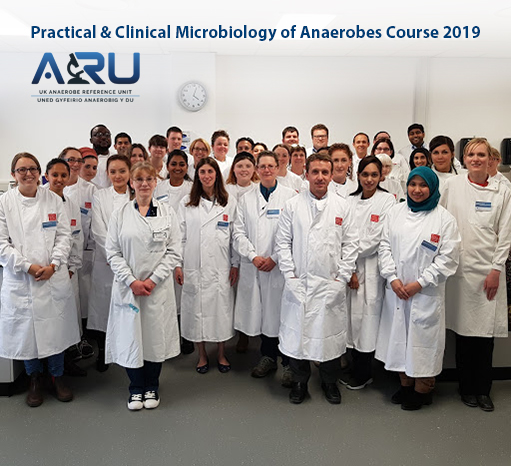 If you would like to book a place for this course, please email your details to:
Deborah Robinson at Don Whitley Scientific Limited - sales@dwscientific.co.uk
Places will be allocated on a first come, first served basis.
Payment accepted by cheque (please make payable to Don Whitley Scientific Limited) and Visa or Mastercard.
Sponsorship kindly provided by Don Whitley Scientific Limited