In September, Don Whitley Scientific announced the launch of a brand-new line of accessories – a range of high-quality, electrically operated, adjustable height trolleys for use with Whitley Workstations. These trolleys can be remotely adjusted to the appropriate height when using a Whitley Workstation. This provides better ergonomics as workstation users throughout the world come in many shapes and sizes, and for everyone's comfort when performing tasks inside a workstation, it is best if the product can be raised or lowered easily to suit individual users' preferences.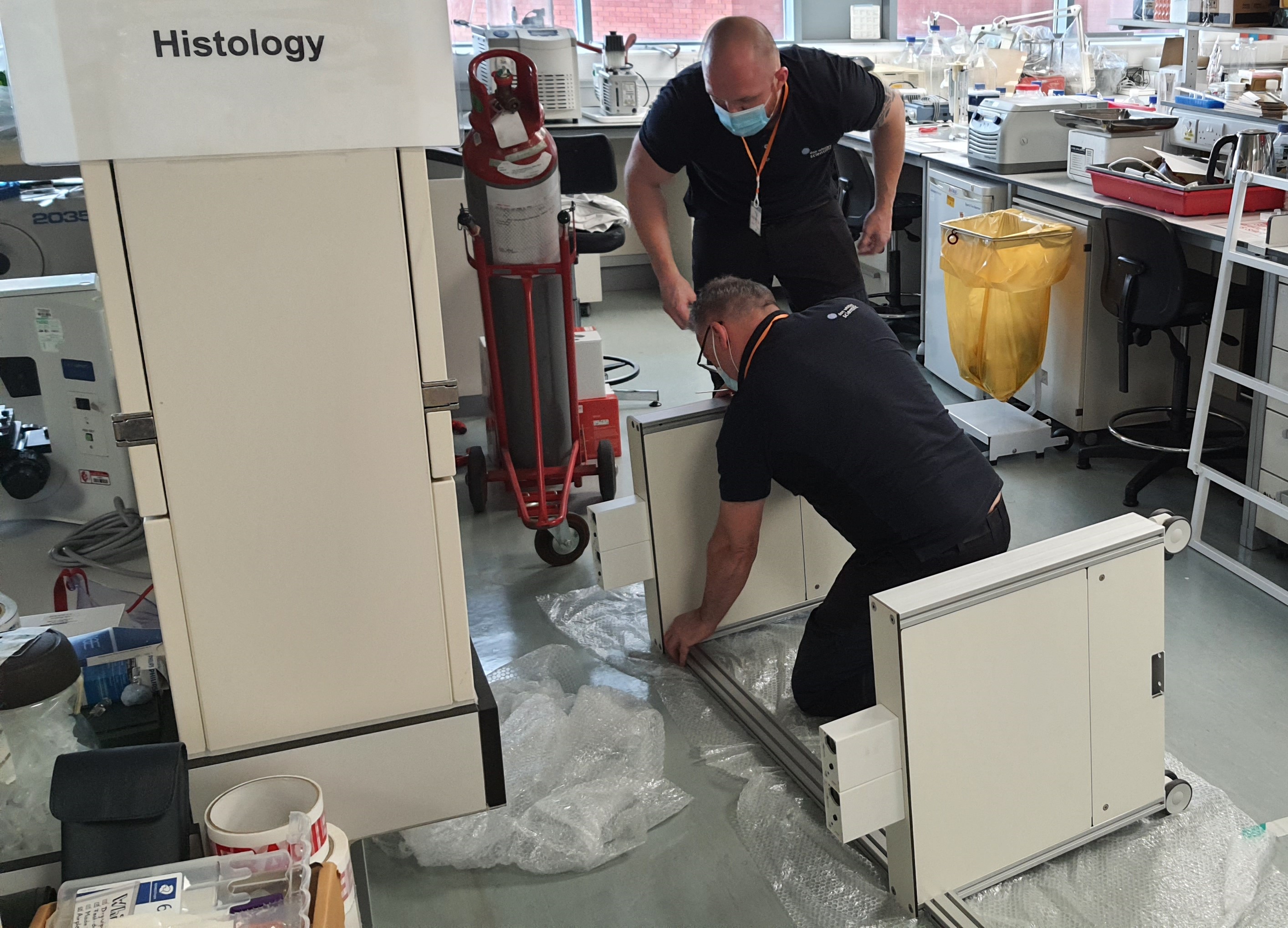 The first of these brand-new trolleys was installed on Thursday, 4 November 2021 in the Department of Oral Biology at the University of Leeds by Steve Rogerson, Andrew Whitley, and Josh Page. Along with the trolley, a Whitley M55 Microaerobic Workstation was also installed, which will be used to investigate extracted teeth for disease and research treatments for those diseases.
Thank you to Emma Black, researcher at the University of Leeds, for allowing us to take photographs of the installation.