In 2018 Don Whitley Scientific contributed towards the sponsorship for a team of students from the University of Nottingham to travel to Boston, USA and compete in the International Genetically Engineered Machine (iGEM) competition; the leading student competition in synthetic biology. Student teams receive a kit of biological parts and work over the summer months to build and test biological systems in living cells - ranging from bacteria to mammalian cells.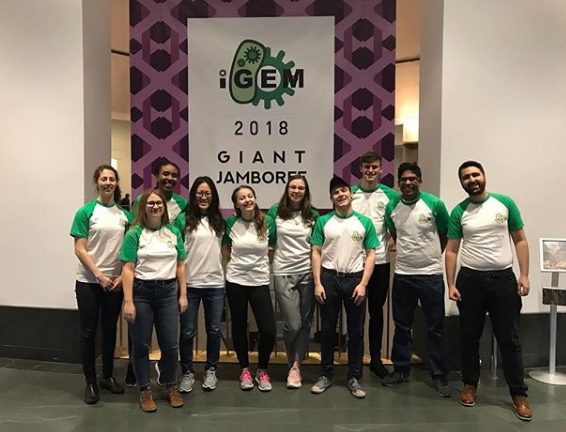 Last year's team (pictured left) did extremely well, and were awarded a gold medal for their project which centred on finding a more precise method to attack the pathogen Clostridium difficile. This bacterium causes unpleasant and sometimes serious bowel problems, and it has become more prevalent in recent years due to increasing resistance to antibiotics. To learn more about last year's project, watch our video here.
The team for 2019 (pictured below right) comprises 10 students, 9 advisors and 2 principal investigators. They are tackling a very topical issue, having chosen to base their project on how to help food manufacturers improve their packaging and production processes in order to prevent botulism outbreaks. Read more about their project here.
Their 3 main aims are:
1. To reduce food wastage by helping food manufacturers set more accurate expiry dates.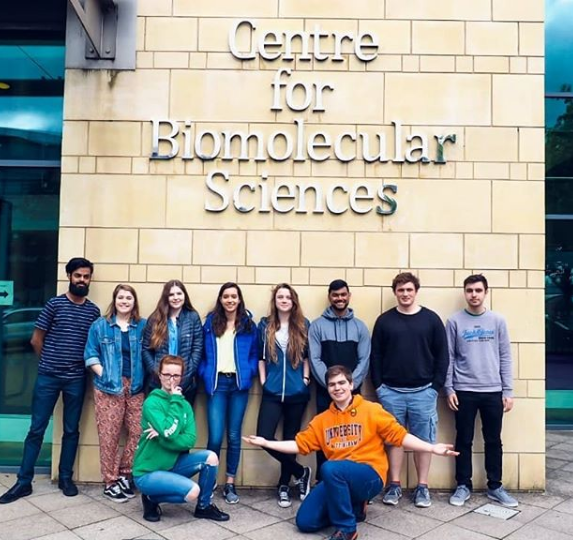 2. To reduce food packaging by helping food manufacturers to test eco-friendly/ reduced-plastic packaging cheaply, in turn making it more likely to be implemented on a larger scale.
3. To increase accessibility of food-safety testing for smaller companies, who are currently unable to carry out challenge testing.
After the success of last year, we are very proud to contribute sponsorship once again, and wish the new team luck in their attempt to mirror the accomplishment of their predecessors. They will travel to Boston for the Giant Jamboree from October 31st – November 4th.