Whitley GMP Hypoxystations are specifically designed to be used as clean-air isolators in processes following Good Manufacturing Practice (GMP). This type of workstation provides Grade A air cleanliness (EU GMP) and combines sterile hypoxic unidirectional airflow, positive operating pressure, and physical isolation to provide highly effective product protection. Due to being a completely closed, re-circulating, isolator system, this workstation can be housed in a Grade D cleanroom during GMP compliant use.
This hypoxic isolator is designed to be modular and can be combined with other workstations to form a production line that ensures the cell-culture environment is never broken from the beginning to the end of the manufacturing process.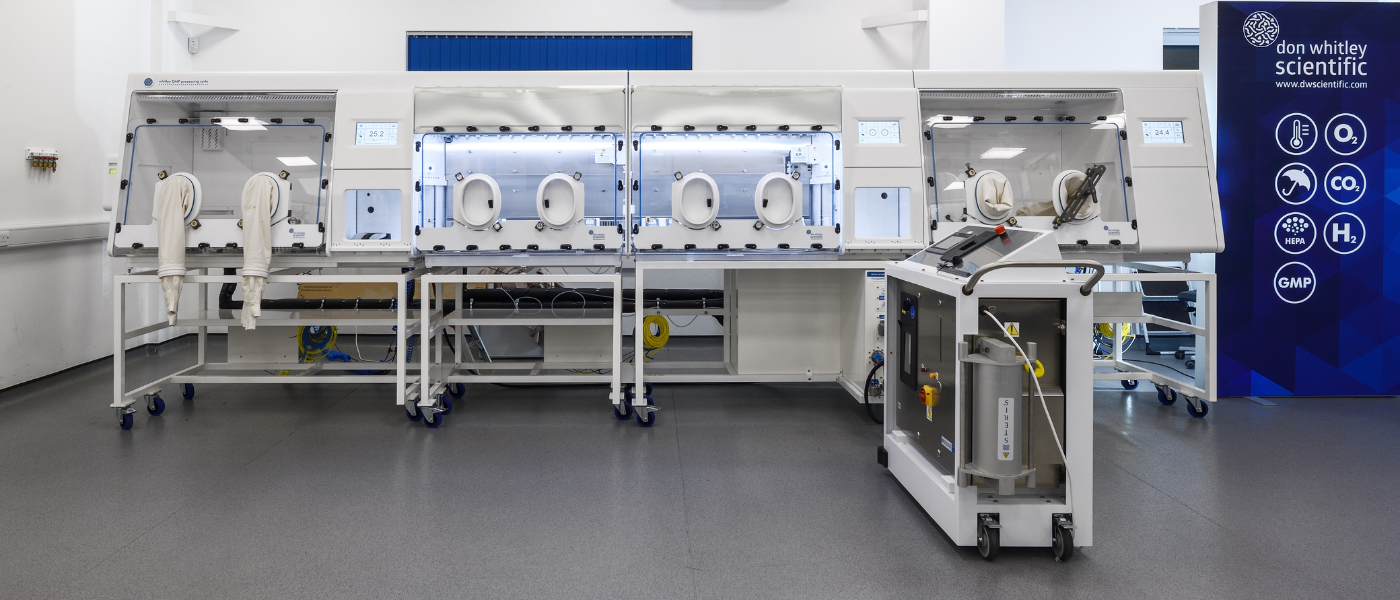 The Whitley GMP Processing Suite
With an easy-to-use touchscreen interface, GMP workstations allow the user to tightly control oxygen (0.1% to 20.9%), carbon dioxide (0.1% to 15.0%), humidity (up to 80% RH) and temperature (ambient to 40°C) with ease.
Levels of atmospheric cleanliness within the Whitley GMP Hypoxystation greatly exceed the industry standard of ISO Class 5, both at rest and in operation, due to the unidirectional airflow system, HEPA filtration and highly efficient fan system. 
Applications for the Whitley GMP Hypoxystation fall within the field of cell and gene therapy. This includes stem cell creation, cancer therapies requiring hypoxia, and T-cell applications. This research is currently on the forefront of disease prevention for illnesses such as cancer, rheumatoid arthritis, diabetes, Parkinson's disease and Alzheimer's disease.
If you are interested in our range of Whitley GMP Workstations or wish to speak about a bespoke solution, please contact: sales@dwscientific.co.uk