Research into the link between faecal microbiota transplants (FMT) and diseases has been prevalent for a substantial period. We are now seeing a surge in research as to how FMT can benefit other medical conditions, including male infertility. Historically, fertility research has centred around women, however a decrease in sperm counts of men in Western countries over recent decades has made scientists shift their research and investigate why this is happening and how it can be treated.
One factor that is known to decrease sperm quality is obesity, so a recent paper looked into the effects of a high-fat diet (HFD) on sperm motility [1]. A HFD causes microbial dysbiosis of the gut, leading to a disruption in the gut microbiome [1]. Therefore, this study aimed to target the gut microbiome by FMT and inserting an alginate oligosaccharide (AOS)-improved gut microbiota (A10-FMT) [1]. In terms of the gut microbes, the insertion of A10-FMT caused an increase in Bacteroides and decrease in Mucispirillum in the gut [1]. The insertion of A10-FMT caused an increase in docosahexaenoic acid, which acts as a "turn-on" signal for spermatogenesis [1]. Therefore, this caused an increase in sperm motility and count as compared to the control of no FMT [1]. The A10-FMT insertion caused a significant decrease in body weight compared to those without A10-FMT, which lends itself to the sperm quality findings as it is known that poor diets and obesity are a cause of male infertility [1].
Fortunately, the angle of this research is identifying and researching the efficacy of treatments as opposed to just the aetiology. This is advantageous for future research as it allows for developmental research to be based on previous findings, and potentially move this further as a standardised treatment for male infertility.
For more on the topic of faecal microbiota transplants, Don Whitley Scientific will be hosting a webinar later this year with talks from a variety of speakers within this field of research. Details coming soon! Sign up to our newsletter or follow us on social media for updates!
Twitter LinkedIn Facebook Instagram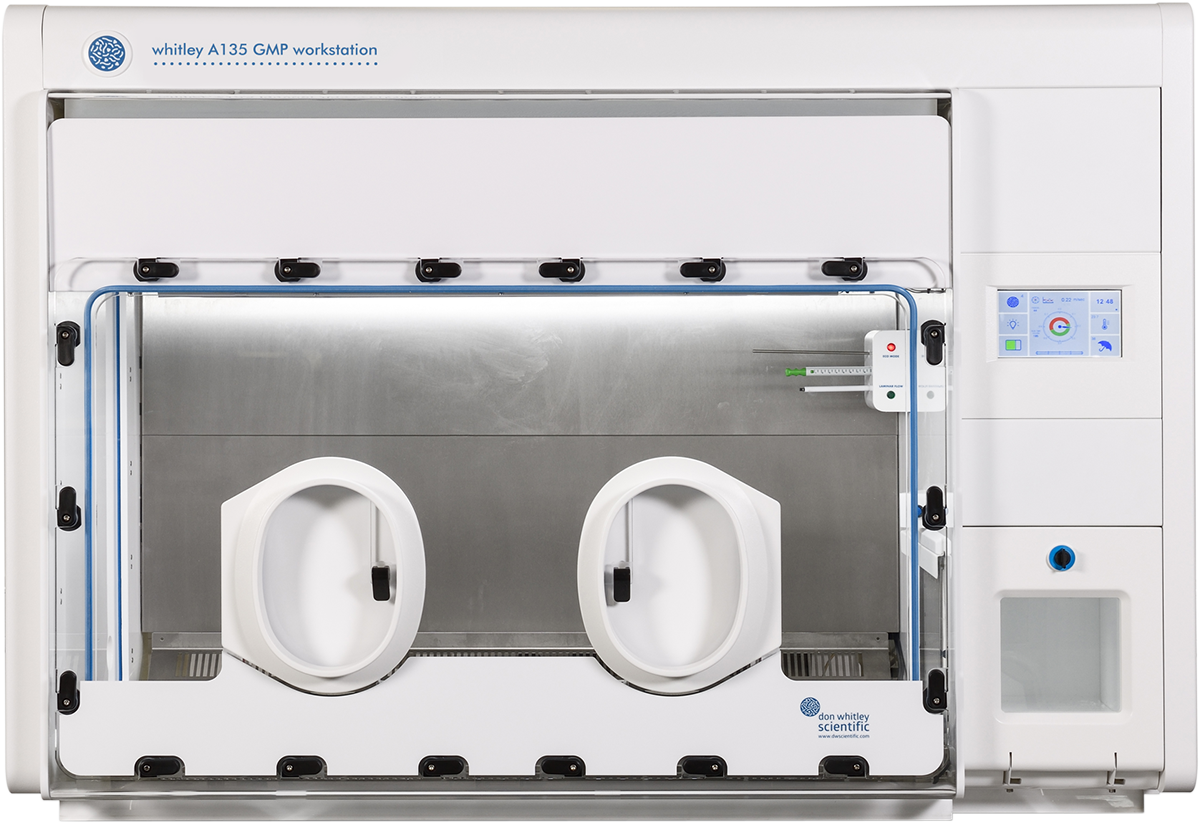 The Whitley A135 GMP Anaerobic Workstation, a GMP capable isolator that provides sterile uni-directional airflow under strict anaerobic conditions, is ideal for this research application.
References:
1. Hao Y, Feng Y, Yan X, Chen L, Ma X, Tang X et al. Gut Microbiota-Testis Axis: FMT Mitigates High-Fat Diet-Diminished Male Fertility via Improving Systemic and Testicular Metabolome. Microbiology Spectrum. 2022;10(3).