University of Sheffield PhD Candidate, Shauna O'Beirne, recently attended the Clostpath conference held in Leiden, The Netherlands. Shauna (pictured below) was awarded a DWS Travel Grant to enable her to attend and present her poster entitled: "Assessing Conditional Gene Essentiality in an S-layer Deficient Strain of C. difficile". The poster can be viewed in full here. Below is a fascinating insight into her research; exploring the part played by the Whitley A35 Anaerobic Workstation: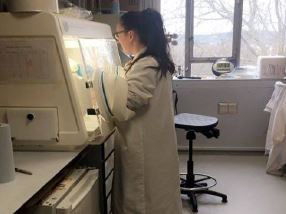 "I work exclusively on gene essentiality in an avirulent mutant of Clostridium difficile that lacks key surface structures; work that would be impossible to study without the Whitley Workstation. To assess gene essentiality in C. difficile, I have made several transposon libraries, which require a large quantity of agar plates, making the A35 the ideal cabinet for my work. Transposon libraries involve plating cells, overnight incubation, and the eventual pooling of 1.5 million colonies per library. As the A35 has the capacity for over 200 petri dishes, the quality of the transposon libraries I have been able to achieve has improved substantially. One of the many impressive aspects of the A35 is the airlock system, which ensures anaerobic conditions are truly maintained during the long periods spent in the cabinet. Additionally, the plug socket installed in the cabinet has allowed me to broaden the scope of experiments I can achieve."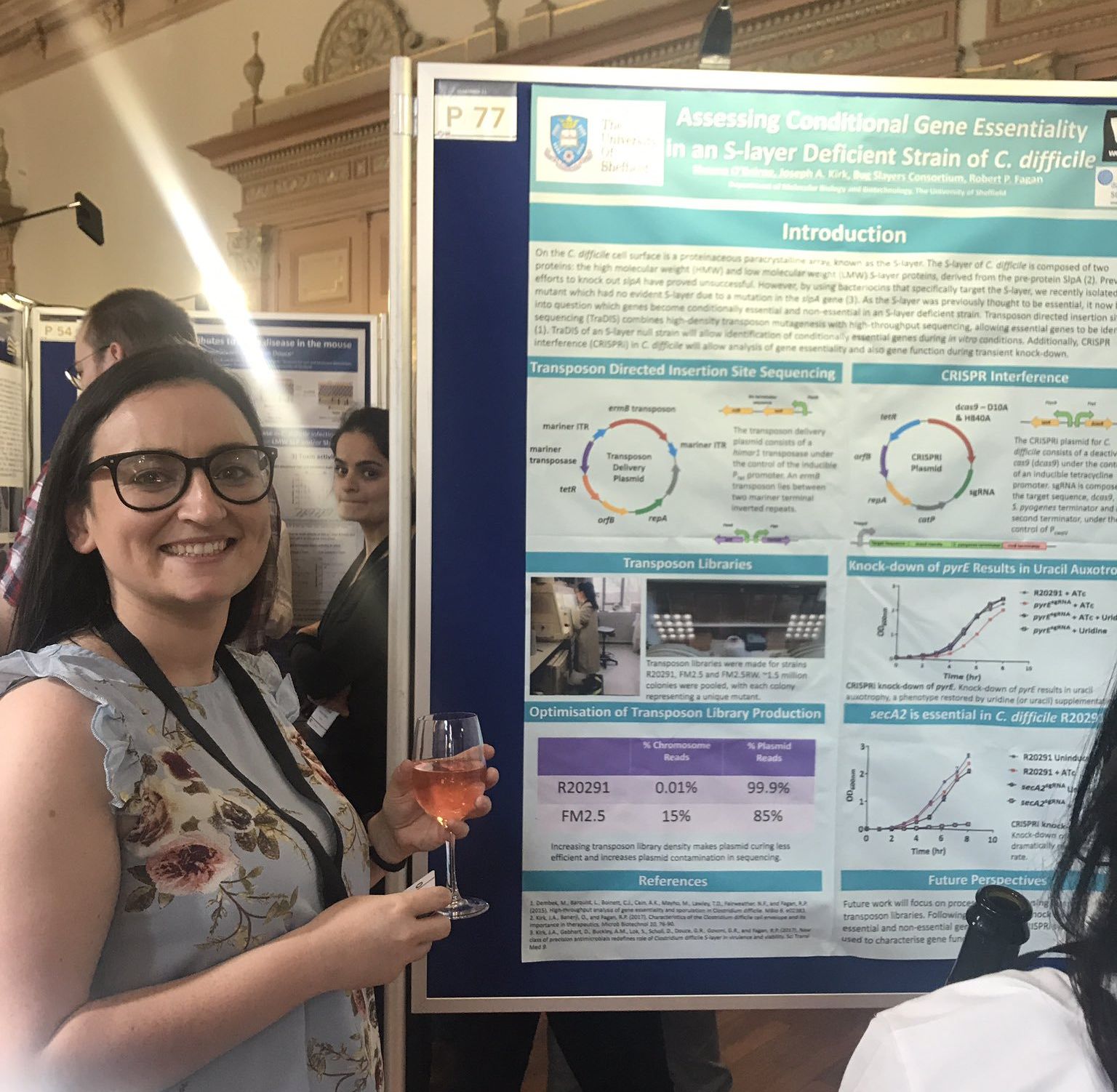 Shauna reflected that being able to attend the Clostpath conference was a transformative experience, enabling her to deepen her knowledge of subjects pertinent to her work. The conference also provided an opportunity to network with people in the same field and refresh connections forged at previous conferences.
To see if you would be eligible for a DWS Travel Grant, click here.