At Don Whitley Scientific, we are honoured to work with visionary minds, who are dedicated to transforming the future of agriculture. The global challenges of food security, escalating fertiliser prices, climate change and environmental damage demand innovative changes to agricultural practices. We recently had the privilege of providing equipment to a team at Azotic Technologies Ltd, a company at the forefront of this transformation who are driven by the urgency to reshape farming practices for a more sustainable future.
The team at Azotic are bringing deep expertise out of other biotechnology sectors such as pharmaceuticals, chemicals, food and diagnostics, and are now applying this breadth of experience to the agricultural sector.
The company itself was formed to introduce natural alternatives to chemical fertilisers through introducing N-fixing technology into crops that do not naturally fix their own nitrogen. In effect harnessing and extrapolating natures solutions to benefit the wider crop challenges globally. Their aim is to ensure there is no compromise between high yield production agriculture and nitrogen sustainability.
Rediscovering Nature's Wisdom
"Plants evolved to work extremely closely with bacteria and fungi over hundreds of millions of years, but intensive human activity is ignoring these evolved relationships, sometimes specifically dismantling them," Robin Mitra, the Chief Technology Officer at Azotic, shared during a recent conversation. Recognising the unsustainable impact of chemical-driven agricultural practices over the past century, Azotic embarked on a journey to revive a more harmonious relationship between crops and the 'good' microbes within the soil and inside the plants. Drawing inspiration from nature's wisdom, they developed a ground breaking approach—reintroducing and encouraging beneficial bacteria back into the plant, similar to that of the probiotics we take for gut and skin health.
Azotics product, Encera, is a naturally occurring, food grade bacterial product that was originally discovered in sugarcane and forms a symbiotic relationship with most crop plants to provide nitrogen throughout the leaves and roots during the whole growing season.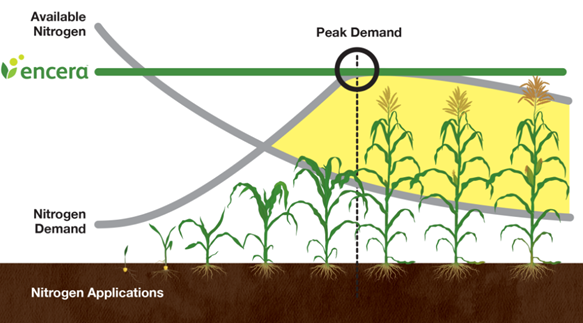 Encera illustration from Azotic Technologies Ltd
The Role of the Spiral Plater
Enter the Spiral Plater, a precision laboratory instrument designed to deposit accurate volumes of liquid sample in an Archimedes spiral onto the surface of a rotating agar plate. Spiral plating is well documented and validated as an effective method for the enumeration of microorganisms. Robin expressed how this equipment not only improves accuracy but also enhances ease of use, speed, and reproducibility. The team have limited resources and space, and the compact Spiral Plater has become an indispensable asset in their process, allowing them to accurately plate and count the growth of their chosen bacteria– Gluconacetobacter diazotrophicus.
Why Don Whitley Scientific, you might wonder? The answer lies in our commitment to excellence and our unwavering support for our customers' endeavours. Robin highlighted our responsiveness and dedication to addressing their needs promptly as the key reason they chose to work with DWS. Our accessibility, service engineers' reaction time and customer-centric approach made distance irrelevant, with the West Yorkshire location of our headquarters an extra bonus. Robin expressed how their industry works within unwavering timelines, if they miss their deadline, they miss the entire growing season, and the crops are without their valuable product for another year. Therefore, a company that is easy to work with and quick to respond is absolutely essential in their industry.
Setting up for a sustainable future
Together we are rewriting the story of food production—one that embraces sustainability, innovation, and the profound wisdom of nature. Azotic is not only able to provide solutions to large scale farmers in the developed world, but, more importantly, provides more cost-effective options to subsistence farmers desperate to feed their families under increasing fertilizer prices.
Stay tuned as we continue to share stories of visionary partnerships and ground breaking advancements, all fuelled by the culture of innovation and creating a better tomorrow.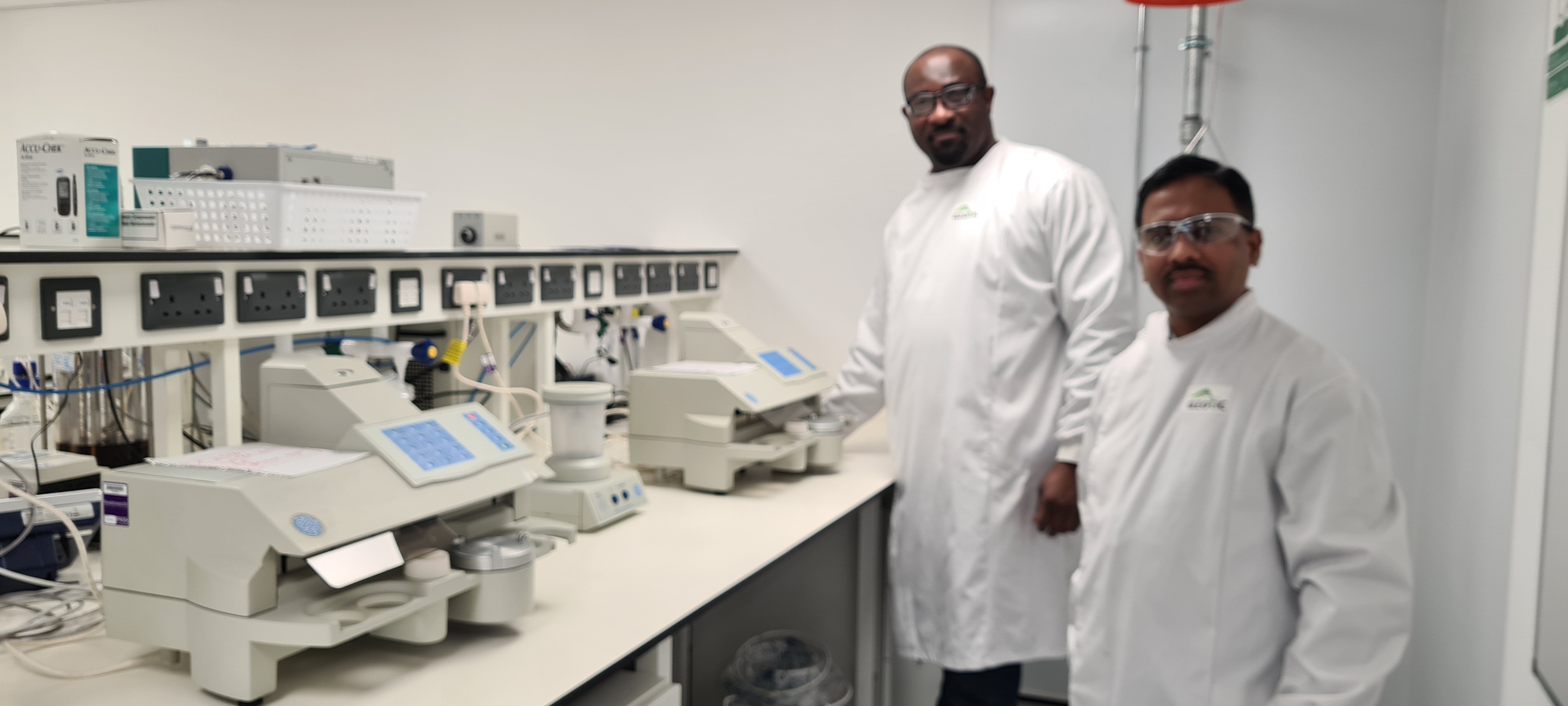 Some of the team at Azotic Technologies Ltd with their Whitley Spiral Platers
Sign up below to receive the latest articles, testimonials, promotions and event invites: