As we commemorate World Standards Day in 2023, Don Whitley Scientific (DWS) takes pride in reaffirming our steadfast commitment to environmental excellence. Our dedication to improving our green efforts is shown in our ISO 14001 Environmental Management System accreditation—a standard that highlights our pledge to sustainability.
One of our contributions to this cause is our ongoing involvement in the Oblong Trees initiative which plays a crucial role in mitigating our carbon footprint and addressing climate change.
Plantings for DWS in 2023: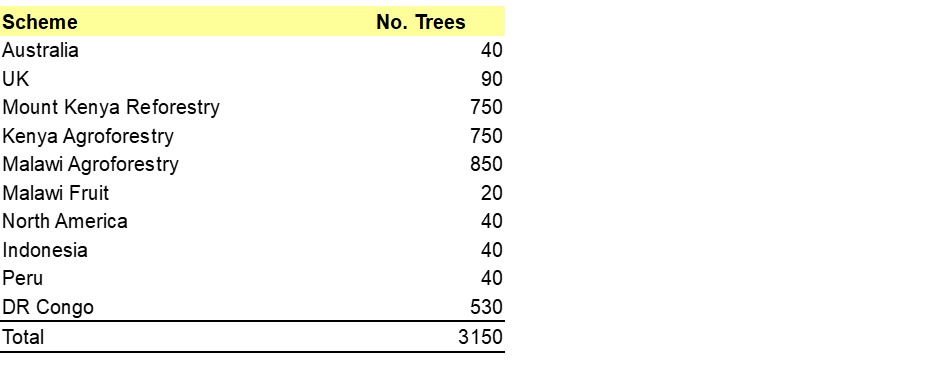 For the past four years, DWS has actively participated in the Oblong Trees scheme, which plants trees on our behalf in various regions, including Australia, Malawi, Peru, and the UK. Our partnership with this scheme has led to the planting of an estimated 104,000 trees to date across the globe—a remarkable milestone in our quest for environmental sustainability.
In addition to our dedication to the Oblong Tree Initiative, we actively practice eco-conscious measures within our organisation. These efforts include recycling to reduce waste, minimising paper usage, investments in recyclable packaging solutions, and the introduction of electric vehicles to our fleet. These sustainable practices underscore our commitment to being environmentally responsible in every facet of our operations and underpins the goal of becoming net zero by 2050.