Introducing: the new and improved Whitley WASP Touch featuring side connectors as standard.

Here at Don Whitley Scientific we pride ourselves on designing innovative products which make everyday laboratory life easier and more efficient. We demonstrated an example of this when we launched the Whitley WASP Touch; a fundamentally different spiral plater.
The vast majority of feedback we have received on this product has been positive - highlights include the Automated Intelligent Monitoring Software, intuitive touchscreen interface and fully integrated vacuum source. Albeit several of our customers observed that the position of the connectors could be improved.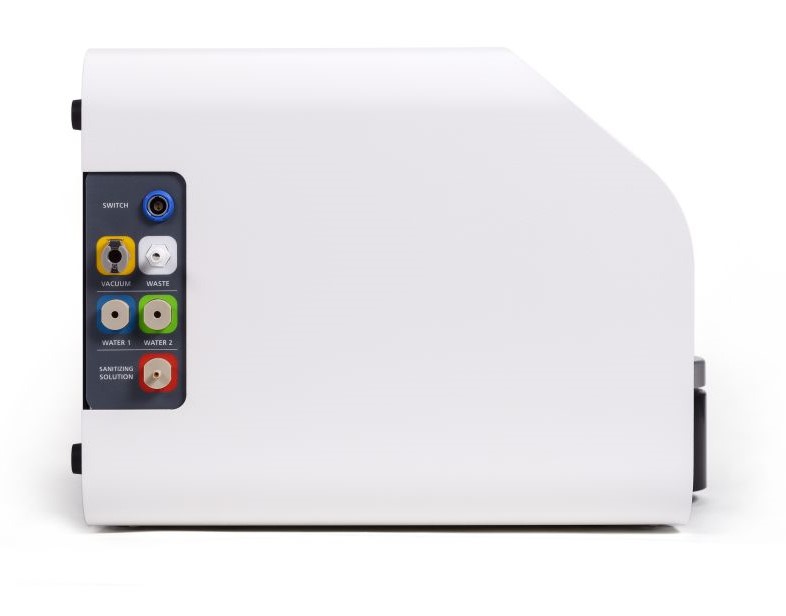 Always open to constructive observations, the latest version of the product features connectors for sanitizing fluids and waste on one side of the product, and electrical connectors on the other side. Placing all connectors on the sides of the product means they can be more conveniently accessed. The connectors are recessed to protect them from being knocked inadvertently.
WASP Touch is a precision laboratory instrument designed to deposit accurate volumes of liquid sample in an Archimedes spiral onto the surface of a rotating agar plate. Spiral plating is well documented and validated as an effective method for the enumeration of microorganisms. Spiral plating techniques are recognised in ISO 4833-2 & 7218 as well as the AOAC 977.27 standard.
Click here to learn more about the Whitley WASP Touch, and how it could revolutionise your laboratory.